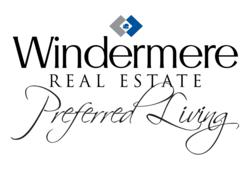 Our agents act as our eyes and ears within the local community, and this tool was created specifically as an agent benefit to provide additional local exposure to their Windermere business
Brea, CA (PRWEB) October 18, 2011
Today's real estate market has changed drastically from the one we knew before 2008, and the top real estate agencies have not just adapted and accommodated, they've created innovative ways to interact with their agents and customers.
Last week, Windermere Real Estate/Preferred Living launched a new blog dedicated entirely to their agents, their customers and their community, to bolster the company's service to local residents. The blog will focus on Southern California, highlighting topics such as local community news and events, real estate market trends, local businesses, featured Windermere properties and houses for sale in Orange County and throughout Southern California.
This is the only local real estate blog of its kind: It is paid for entirely by Windermere, but it is dedicated completely to the agents themselves. With this blog, owners James and Andrea Marquez look to bring benefits not just to their agents, but also to the local businesses and residents of their community.
"Our agents act as our eyes and ears within the local community, and this tool was created specifically as an agent benefit to provide additional local exposure to their Windermere business," explains Andrea Marquez.
But launching the blog is not enough—it needs to be found, to be used and to have the word spread. To do that, Windermere knew that they needed professional help.
"We've contracted with an expert Digital Marketing & Search Engine Optimization firm, Big Chief Creative Media, to help optimize ALL of our online content for maximum exposure," says Andrea. "This tool, as well as our relationship with Big Chief, will undoubtedly provide a significant benefit to our end-customers, exposure for their listings and, ultimately, our company bottom line."
To visit the blog, please visit http://www.WindermerePreferred.com/blog and comment on the company's posts thus far, that range from local restaurant reviews, featured homes for sale in Orange County and Southern California, and Windermere's recent clothing drive for The Eli Home women and children's shelter.
Windermere Real Estate/Preferred Living office in Brea opened its doors in May 2010, and owners James and Andrea Marquez are proud to serve their community as one of the only family owned and operated real estate firms in North Orange County. The couple has been in business together for over 20 years, and believe that their strong foundation enables them to offer commitment, consistency and a personal connection to their clients and their agents. The firm also serves Los Angeles County, San Bernardino County, the Inland Empire, as well as a substantial referral and relocation network spanning Southern and Northern California and out-of-state clients.
For more information about Windermere Real Estate/Preferred Living, please contact Christine Haynes via email at CHaynes@windermerepreferred.com or by phone by dialing (714) 582-8000.
###