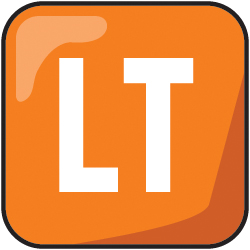 Wallingford, CT (PRWEB) October 18, 2011
Ready to make a full press for the burgeoning wedding photography market in Connecticut, Wallingford wedding photographers, LT-Photography, have just announced a completely renovated and expanded studio as well as a dedicated Facebook page to entice newlyweds into using their top-notch services. Already a well known name among Connecticut couples and businesses, LT-Photography is hoping to leverage their recent success with the opening of an expanded in-house studio that will give the team abundant space to shoot couples, families and entire wedding parties.
Having operated out of a small office for years, LT-Photography is excited to branch out with a full studio that will allow for enhanced photo shoots using their state-of-the-art camera and lighting equipment. Using the latest in Nikon brand cameras, a variety of backdrops including black and white screens, forest screens for holiday pictures and custom green screens that allow for a wide variety of post-photo special effects, LT-Photography has all the equipment necessary to take amazing photos that will make your photo album a cherished keepsake.
Wedding photography is a huge business in Connecticut and the majority of clients LT-Photography gets are for bridal showers, weddings and engagement parties. No other day has as much riding on the look and presentation and with a top quality photography company handling the shoot you can rest assured your photos will come out great. In addition to having the recently upgraded and renovated in-house studio, LT-Photography has special equipment to set up at wedding facilities and receptions to take on-premise photos of the bride and groom. With portable backdrops, a mobile photo booth and portable lighting, LT-Photography can literally set up shop anywhere and have beautiful photographs of your special occasion.
In addition to an expanded studio, LT-Photography has also launched a brand new Facebook page dedicated to their photography business, Facebook lt-photography studio which they will use to advertise their incomparable photo skills as well as albums of some of their best work. Not all businesses thrive using social media but weddings is an industry that is tailor-made for the instant gratification of Facebook and LT-Photography is prepared to be in prime position when couples in Connecticut begin seeking out photographers for their wedding.
With the expanded studio and additional reach of the new Facebook page, LT-Photography is ready to capitalize on the huge wedding market in Connecticut and be the go-to choice for couples who value the professional look and quality of an experienced wedding photographer. LT-Photography understands how important a wedding is and that's why they focus on delivering the best photography services possible when your special day comes around. Combining years of experience, a genuine passion for photography and the enthusiasm required for getting the emotions you want captured forever on film, LT-Photography is Connecticut's choice for impeccable wedding day photographs.
Press Release service provided by Keyword Performance, a leading Search Engine Optimization Company located in Wallingford, CT.
###