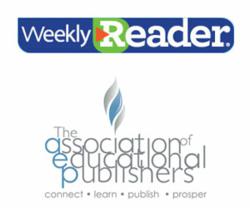 Wilmington, DE (PRWEB) October 18, 2011
The eleventh annual Weekly Reader Student Publishing Contest opens this week with a new emphasis on digital media. The competition, sponsored by Weekly Reader and organized by the Association of Educational Publishers (AEP), honors the best in nonfiction publications and writing by students in grades 3-12.
The Student Publishing Contest has grown over its eleven-year history to match the changing needs and interests of our nation's young writers and journalists. "This contest is always exciting because it showcases the best journalism being created in America's K-12 schools," said Ira Wolfman, VP of Editorial at Weekly Reader. "But in the past two years, we've seen increasing number of entries from digital publications. Last year, the Harbinger Online of Shawnee Mission East High School in Prairie Village, Kansas, was the first winner of our digital publication category. Given students' growing facility with digital media, we are confident we will see many more entries in the online category."
By opening the door for schools who publish web-only newspapers and magazines, Weekly Reader hopes to help build on the success of last year's contest, which received over 750 entries—its highest total ever.
The contest invites students to submit three types of entries. The Student Publication category is open to student-produced newspapers, magazines, or literary magazines that feature nonfiction. Those publications may also have a digital component. The Individual Writing category is open to any piece of student nonfiction between 500 and 2,500 words. That includes memoirs, essays, or individual news stories; those pieces need not have been published. Finally, Digital-Only Publications are websites, blogs, newspapers or other nonfiction publications that only appear online.
Student Publishing Contest winners get $500 cash prizes, national recognition, publication in a Weekly Reader magazine or on its website, and a trip to Washington, D.C., for a special awards luncheon hosted by a prominent figure in journalism. The guest speaker in 2011 was former Washington, D.C., mayor Adrian Fenty. Past guests include author Ron Suskind, CNN's Candy Crowley, and noted political writer Carl M. Cannon.
The Weekly Reader Student Publishing Contest is unusual among literary competitions in requiring no entry fee. To learn more about the contest or to download an entry form, go to http://www.AEPweb.org/student.
About Weekly Reader
Weekly Reader's unique digital products and 11 award-winning classroom magazines give teachers tools that help them achieve their goals while inspiring, informing, and engaging students. Weekly Reader materials reach more than 150,000 teachers and 6 million students from Pre-K to grade 12. Last year, the company introduced Weekly Reader Connect (http://www.wrconnect.com,) an online reading program for students in grades 1 through 6. WR Connect consists of interactive, whiteboard-ready multimedia news units that are presented in concert with a reading-comprehension framework, the Concepts of Comprehension©, that supports the teaching of key reading skills. Weekly Reader is part of the Reader's Digest Association, Inc. For more information, visit http://www.weeklyreader.com.
About AEP
The Association of Educational Publishers (AEP) is a nonprofit organization that serves and advances the industry of supplemental educational publishing. The membership of AEP represents the breadth of educational content developers delivering progressive educational products in all media and for any educational setting.
AEP's thought leadership and market insight have created ground-breaking opportunities for its members to collaborate, network, and partner with each other as well as to acquire a voice in the development of government education policy. Founded in 1895, AEP now assists its members in navigating the global realities of educational publishing in the 21st Century. For more information, please visit http://www.AEPweb.org.
###