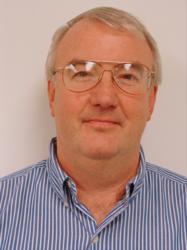 Croydon, PA (PRWEB) October 20, 2011
Macron Dynamics Inc., a manufacturer of linear actuators and multi-axis automation systems, announced that Chris Robinson has been hired as director of engineering. Chris will be primarily responsible for leading product development and design, quality and ISO compliance, and product data management activities at Macron.
"We are pleased to welcome Chris to Macron," said Craig Marshall executive vice president at Macron. "He brings a tremendous amount of experience and will be instrumental in helping us roll-out new products and continue to deliver automation solutions for client in a wide range of industries."
Chris comes to Macron with experience in industries including medical and pharmaceutical products, biotech, food and beverage, aerospace and photovoltaic. Chris has worked as an engineering consultant, design engineer, mechanical engineer, and product development manager. In addition, since 1991, Chris has been listed on 15 U.S., patents as either inventor or joint inventor.
Prior to joining Macron, Chris worked as a mechanical engineering group manager at EVP Solar/New Millennium Solar Equipment Corp., where he played an instrumental role in building the group and managing the installation of projects worldwide.
To learn more or see Macron's products in motion, visit Macron's website, http://www.macrondynamics.com, or call Macron Dynamics, Inc. at 1-800-MACRON-1 (1-800-622-7661).
About Macron Dynamics, Inc.
Macron Dynamics designs and manufactures belt driven linear actuators and drives, screw driven actuators, and multi-axis automation systems creatively engineered to improve productivity and reduce costs in commercial and industrial automation applications. Macron specializes in delivering automation solutions including single-axis, long travel, gantries and multi-axis linear motion systems for a wide range of industries. Macron's unique product designs consist of both standard and configurable models that can be quickly modified to meet most robotics and automation application.
###