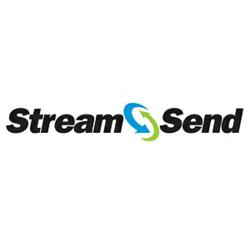 See my video on StreamSend Social ListBuilder."

Dan Forootan
Sacramento, CA (PRWEB) October 19, 2011
StreamSend, a leading email marketing service provider and creator of the social marketing tool suite StreamSend Share, has developed Social ListBuilder, a powerful new tool that encourages social audiences to take the next step in building their relationship with organizations.
Watch how Social ListBuilder works in this video by StreamSend President Dan Forootan. Also see this example of how one business successfully uses Social ListBuilder on Facebook.
"With the advent of social marketing in venues such as Facebook, with over 250 million American users, Linked-In, Twitter, blogs and more, businesses have a much earlier opportunity to identify who is interested in them, then act on that knowledge," said Dan Forootan, president of StreamSend Email Marketing. "Business can use Social ListBuilder to reach out to these followers with the right offer and convert them into loyal members of their email marketing lists – an audience with proven value."
As the two only permission-based channels, email and social create a communications synergy that identifies prospects on their own terms, accurately reflects their interests, invites them to engage though people they trust, strengthens existing customer relationships and sustains the conversation with content they value. StreamSend Social ListBuilder lets businesses identify who they are reaching at every social message point of contact, then keep building their community with ongoing email communications to sustain these new relationships.
With Social ListBuilder, organizations can create a form - once - containing a coupon, invitation or offer, and distribute it everywhere to keep feeding their email distribution lists and finding new prospects. Innovative technology enables users to click on the offer and directly respond, distribute the offer to a friend or to their entire contact list, or automatically create a fan page. It's also easy to embed the form in a blog, or email it so that users can fill it out right in that email.
For instance, businesses can use Social ListBuilder to create one coupon, email it, make a tab, put it in their blog, and share it everywhere they have an online presence. Businesses gain the invaluable opportunity to connect with a growing list of interested but unknown individuals who directly become members of their prospect and customer community, referred by one of their customers.
Organizations will know exactly how well their offers are performing. StreamSend's Social ListBuilder will track all shares, likes and joins to supply an entire picture of whom the offer has reached, whom it has attracted, who has signed on, and other information key to starting a successful relationship. Social ListBuilder will also take care of follow-up communications to nurture the relationship. And as lists grow with each offer, future offers are enhanced as business easily review every aspect of the offer history to fine-tune their message content and delivery for increasingly greater response.
About StreamSend
StreamSend offers an easy-to-use, affordable and reliable email marketing service designed to help businesses maximize the reach of their marketing budget when sending an email newsletter or using Social Media. StreamSend offers a number of industry-leading standard pricing plans, private-label and affiliate programs and hands-on personal client service. Started in 1998, StreamSend is a leader in Email Marketing.
###