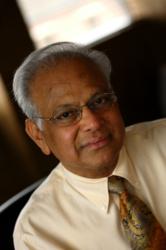 Milwaukee, WI (PRWEB) October 18, 2011
Market Probe, a global research firm, completed the advocacy profiles of companies in the competitive sectors of retail banking, life insurance, auto insurance, mobile services, cable services, retail stores and enterprise technology. The results for the technology sector are based on a sample of over 1,000 IT senior decision makers at U.S. companies with over 100 employees. They evaluated their primary technology services providers across a range of solutions including cloud, converged infrastructure, hardware, software and services. Google wins Market Probe's Advocacy honors among worldwide technology brands in the highly competitive market for technology solutions.
Advocates are the most involved customers of a brand. They have strong emotional connections with their brand and are also the strongest supporters of the brand in their online and offline communications. Advocates are loyal to their brand, buy more products from their brand and contribute to new client growth.
"In today's hyper‐linked world, Advocacy, which measures customer involvement, is the most relevant metric beyond satisfaction, loyalty and NPS," says Dr. TR Rao, President and CEO, Market Probe. "Advocacy offers the most direct linkage to explaining and measuring business performance."
The advocacy profiles were developed using Market Probe's proprietary SHARE+ customer advocacy framework that measures customers' favorability, future consideration and downstream communication behavior. The Advocacy Ladder developed by Market Probe classifies customers into four segments: Alienated, Ambivalent, Allegiant or Advocate for a particular business. It is based on various questions asked of customers regarding their favorability, future consideration and evidence of word‐of‐mouth regarding a particular brand or business. SHARE+ enables prioritization of action items to optimize advocacy and loyalty, and minimize alienation. It has application to any customer segment in virtually any industry.
Market Probe
In addition to our corporate headquarters in Milwaukee, Wisconsin, we have offices throughout the United States and in Canada, Belgium, France, the United Kingdom, the United Arab Emirates, India, Bahrain, Singapore, Hong Kong and China with in‐house facilities for field services by Web and phone. We are listed among the Honomichl Top 50 US Research Firms and have been providing business solutions to various industry sectors for more than 25 years.
For information, contact Jack Jefferson, Manager of Marketing Communications,
Market Probe at 414‐778‐6000 or j.jefferson(at)marketprobe(dot)com
###