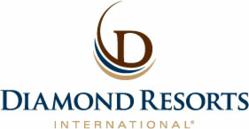 Las Vegas, NV (PRWEB) October 18, 2011
Chairman of the Board of the Corporation for Travel Promotion (CTP), Stephen J. Cloobeck, proudly leads the marketing initiative to boost international tourism to the United States with the promotion of Brand USA.
With the launch of Brand USA scheduled for November 7, 2011 at the World Travel Market in London, Mr. Cloobeck assures that not only will this marketing effort unite the U.S., but it will make Americans proud. In addition to driving international travel to the U.S., the Las Vegas business owner expressed goals to increase Las Vegas' market share of international visitors by 12% within the next 10 years.
Over the past decade, while global travel has been booming, international visitation to the U.S. has stagnated and America has lost significant market share to other destinations that operate competitive national tourism boards and advertise and market globally.
According to Stephen J. Cloobeck, Chairman and Chief Executive Officer, Diamond Resorts International®, "This is a united front; states are no longer competing against one another. The CTP has developed a global strategy that I believe will accomplish the goal we set out to achieve. You can expect to see big things from Brand USA."
The Travel Promotion Act of 2009 created the CTP to develop and execute initiatives including implementing a world-class marketing and promotion program designed to attract more visitors and spending to the U.S. in order to drive economic growth and create jobs. The budget for the CTP is comprised of funds from the private sector and fees from foreign tourism and will be allocated to appropriately represent all stakeholders, including all states and territories in the U.S.
Diamond Resorts International®, with global headquarters in Las Vegas, Nevada, is one of the largest hospitality companies in the world with more than 200 branded and affiliated resorts and over 27,000 guest beds in 28 countries with destinations throughout the continental United States and Hawaii, Canada, Mexico, the Caribbean, Europe, Asia, Australia and Africa. Offering simplicity, choice and comfort to more than 418,000 owners and members through the branded hospitality service of approximately 5,000 team members worldwide, Diamond Resorts International® is dedicated to providing its guests with effortless and relaxing vacation experiences every time, for a lifetime.
Annually, nearly 1.4 million owners, members and guests enjoy the simplicity, choice and comfort Diamond Resorts International® offers through our branded hospitality experience.
About Diamond Resorts Corporation
Diamond Resorts Corporation and its subsidiaries develop, own, operate and manage vacation ownership resorts and, through resort and partner affiliation agreements, provide owners and members with access to 71 managed resorts and 132 affiliated resorts and four cruise itineraries through THE Club® at Diamond Resorts International®. To learn more, visit DiamondResorts.com.
###