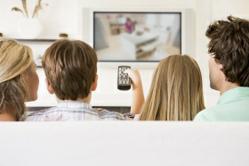 Too many accident victims end up seeing a chiropractor instead of a medical doctor, and these clinics often eat up the $10,000 in personal injury protection insurance that is available after an accident
Miami, FL (PRWEB) October 19, 2011
Probes by the Florida Attorney General and a committee of the Florida Bar investigating non-lawyer referral services are a welcome step in protecting accident victims, says Miami personal injury lawyer Francisco Viñas. The two services coming under particular scrutiny -- 411-PAIN and 1-800-Ask-Gary -- are both well known to Florida residents through extensive TV and radio commercials promising to assist individuals injured in automobile accidents. The investigations are to be applauded, says Viñas, a veteran trial lawyer who has long represented accident victims, because of important questions -- and fears -- about how these referral businesses advertise and operate.
As reported by the Broward-Palm Beach New Times on October 5, the Florida Attorney General's office is investigating the 411-PAIN referral service for potentially deceptive and misleading advertising. According to a complaint summary on the Attorney General's website, the company's commercials lead "victims to believe they are contacting an attorney for legal services, when in fact they are contacting chiropractic medical clinics."
That, says Viñas, is a serious cause for concern. "Too many accident victims end up seeing a chiropractor instead of a medical doctor," says the Miami injury lawyer. "Not only do they not get the legal assistance they think they are getting, or the X-rays and MRIs they may need, but these clinics often eat up the $10,000 in personal injury protection insurance that is available after an accident. So when accident victims later do go for necessary medical care, the PIP reimbursement has been exhausted. In the end, the referral services and the clinics get rich, while the injured see their benefits, and chances for recovery, disappear."
The second referral service -- 1-800-Ask-Gary -- came under fire during a September 22 session of a Florida Bar committee, according to a report published by The Tampa Tribune the following day. The newspaper also noted that the referral service is one of an estimated 70 companies now operating across Florida. The Bar committee -- specifically formed to look into these referral services -- is also investigating whether deceptive and misleading advertising is being used in marketing these services to those injured in car accidents.
While legislators and enforcement agencies probe the matter, Viñas urges automobile accident victims to take basic steps to protect themselves. "The first thing you need to do is go the hospital or see a doctor," says the trial lawyer. "Make sure you get the X-ray or the MRI you may need, and that your PIP coverage goes there. You have nothing to lose speaking to an attorney, but if they don't refer you to a hospital or medical doctor, be wary. The first thing an injury lawyer will always, without exception, do is direct you to a medical professional."
Assisting accident victims means putting the victim first, says Viñas -- something too many referral services don't do. "You've been hurt, you need to be treated, that always must be the first priority," says the Florida injury lawyer. "If it's not, you're not being helped -- you're being exploited. And it's time to find someone else to assist you."
About The Law Office of Francisco J. Viñas P.A.
One of Miami's most experienced personal injury lawyers, Francisco Viñas has been protecting -- and vindicating -- the rights of needlessly injured clients for more than 15 years. In that time, he has developed a reputation for vigorous, innovative representation and advocacy, in areas including medical malpractice, negligent security, products liability, and automobile, aviation, boating, motorcycle, and trucking accidents. He serves as both senior partner at The Law Offices of Francisco J. Viñas P.A., and as Of Counsel at the highly respected Miami trial firm of Rossman, Baumberger, Reboso, Spier & Connolly P.A. In both roles, Francisco Viñas's goal -- indeed, his mission -- is to obtain the accountability and recovery injured clients deserve.
CONTACT
The Law Office of Francisco J Viñas P.A.
Courthouse Tower, 23rd Floor
44 West Flagler Street
Miami, FL 33130-1808
(305) 704-3040
###