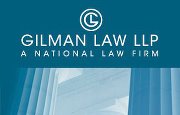 Gilman Law LLP, a Law Firm Dedicated to Protecting the Rights of Employees, is Investigating Employment Violation Claims Against PulteGroup, Lennar Corp., D.R. Horton, KB Home and Other Major Home Builders
Naples, FL (PRWEB) October 18, 2011
Gilman Law LLP, a national law firm dedicated to protecting the rights of employees for over 30 years and a leading employment violations law firm, is investigating potential claims against major residential home builders for alleged violations of state and federal labor laws. Companies currently under investigation include:
PulteGroup
Lennar Corp.
D.R. Horton
KB Home
The U.S. Department of Labor is investigating these and other major home builders to determine if they committed minimum wage violations and illegally denied overtime pay to their employees. The Labor Department is also investigating allegations that many home builders misclassify employees as independent contractors to get around federal wage laws. In 2010, the DOL imposed more than $7 million in fines following investigations of individual home builders that involved 4,000 workers. Violations uncovered included the failure to pay for all hours worked and paying piece-work rates that resulted in pay below the minimum wage. (http://www.nytimes.com/2011/09/09/business/home-builders-face-us-inquiry-on-wages.html)
Gilman Law has extensive experience representing clients in a wide variety of legal issues, including wage and hour violations, employee employment violations, antitrust, toxic substances litigation, consumer protection, defective drugs and medical devices, insurance litigation, and business litigation. More information about the firm's ongoing investigation of wage and labor violations committed within the U.S. residential construction industry can be found at Gilmanlawllp.com.
If you or someone you know has been denied minimum wage or overtime pay, or were misclassified as an independent contractor while working for PulteGroup, Lennar Corp., D.R. Horton and/or KB Home, Gilman Law is here to help. Free case evaluations are available through Gilmanlawllp.com, or call Toll Free at 1-888-252-0048.
About Gilman Law LLP
Gilman Law LLP, a leading national law firm with offices in Florida and Massachusetts, has been recognized for delivering successful results to their clients across a broad range of claims stemming from consumer product injury, mass tort, and class action lawsuits. For over 32 years, the Gilman Law LLP team of highly experienced lawyers has earned renown for tireless work on behalf of their clients on many of today's most challenging and important legal issues.
Contact:
Gilman Law LLP
CALL TOLL FREE: 1-888-252-0048
Beachway Professional Center Tower
Suite 307
3301 Bonita Beach Road
Bonita Springs, FL 34134
# # #