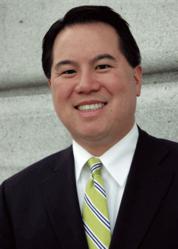 We need to engage the startup community and open up a dialogue on solutions to streamline the process to start new ventures in the city.
San Francisco, CA (PRWEB) October 18, 2011
Reset San Francisco Founder Phil Ting will host a panel discussion with local entrepreneurs and city officials on how the city can best help the community Start Up San Francisco tonight, Tuesday, October 18 at The HUB, a collaborative work space in San Francisco's SOMA district.
The discussion will crowdsource ideas from the startup community on how City Hall can best streamline the process for San Franciscans to start their own businesses, reduce the friction in the bureaucratic process and encourage more small business economic development.
"We need to engage the startup community and open up a dialogue on solutions to streamline the process to start new ventures in the city," said Ting. "I'm proud that Reset San Francisco is taking the lead and bringing entrepreneurs and city officials together to participate in the conversation together."
"I strongly believe that city government should be as innovative as the people of San Francisco. That's why we're not just talking about how change is needed, we're taking action to engage the community by using their creative ideas to jump-start the economy, create more jobs and generate more revenue for San Francisco."
Phil Ting said, "This is a great opportunity for San Franciscans to network with our guest panel, but most importantly, each other. We're uniting a community, who are driven to do something great in this city."
"What we need is for the people of this community to talk to each other and for the city to provide greater access to information about process as well as grant opportunities," Carla Mays, Founder of Start Up Democracy, said. "My goal is to create an interactive website and Smartphone app for San Franciscans to easily get the information they need to Start Up in San Francisco. I'm excited that Reset San Francisco and Phil Ting are helping us move forward."
WHO: Phil Ting, Reset San Francisco Founder and Mayoral Candidate
Regina Dick-Endrizzi, Director, San Francisco Office of Small Business
Abony Holmes Alexander, San Francisco Foundation
Carla Mays, Founder, Start Up Democracy
Oscar Dominguez, Program Manager, Renaissance Entrepreneurship Center
Mark Quinn, District Director, U.S. Small Business Administration
WHERE: The HUB
925 Mission St.
San Francisco, CA
(The San Francisco Chronicle Building)
WHEN: TONIGHT, Tuesday, October 18
6:30pm - 7:00pm – Pre-Program Reception & Networking
7:00pm - 8:30pm – Program
8:30pm - 9:00pm – Post-Program Networking
**drinks and light appetizers will be served
See the list of panelists and event supporters: http://startupsanfranathub.eventbrite.com
This event is part of the successful series of community forums organized by Phil Ting's campaign to Reset San Francisco. Last August, Phil Ting hosted a Muni town hall with the Reset San Francisco community and transportation experts Tim Papandreou, Joel Ramos and Greg Dewar. Nearly 300 San Franciscans came to share their ideas and their priorities for Muni with the panelists and each other. And this fall, Ting's campaign is holding nine more Muni town halls throughout the city.
ABOUT RESET SAN FRANCISCO: Reset San Francisco is an offline and online community founded by San Francisco Assessor-Recorder and candidate for mayor Phil Ting. The community has already united more than 10,000 San Franciscans and given them the tools to learn about policy, debate ideas and make their voices heard at City Hall. The ResetSanFrancisco.org community uses web-based Government 2.0 tools to help its members connect with government, and it also organizes in-person forums to connect San Franciscans to each other and to help the community unite around solutions. Learn more at: http://www.resetsanfrancisco.org
###