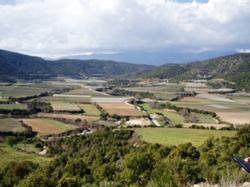 Forestry @ Life-Sciences.net
(PRWEB) October 19, 2011
The Forestry Sciences category of the Life-Sciences Magazine covers the cultivation, maintenance, and development of forests including silviculture which is the management of the establishment, growth, composition, health, and quality of forests. This section currently contains over 27,500 articles. A great part of these contributions derive from over 25 international scientific journals covering this applied life science.
The latest inclusions deal with the expansion of Juniper woodlands in the Mediterranean. The authors simulate that adverse climatic conditions like greater frequency and severity of drier episodes constrain growth more in new than in mature woodlands. They nevertheless conclude that world-wide deforestation is being reversed in the Mediterranean. A similar publication covers the effects of repeated drought on pine forests in Mediterranean France. Limited crown development during hotter and drier years may significantly affect photosynthetic biomass production contributing to a slower than expected recovery of tree growth in more favorable years.
Another recent inclusion covers the contribution of forests to the livelihood of a community in the Chittagong Hill Tracts of Bangladesh. For the Chakma community natural forest-sourced income is the second-largest share in total average household income next to shifting cultivation income, thus, forest products represent an important component in their local livelihoods.
The social network Life-Sciences.net has been established to discover and share scholarly and popular content in the basic and applied life and earth sciences including biology, agriculture, forestry, the environmental sciences, and the health sciences.
While the very latest Forestry Sciences content is rarely older than a few minutes, the front page of Live-Sciences.net usually presents stories submitted ca. 20-60 minutes ago. All categories including that of Forestry feature RSS Feeds. At the same time, all categories and articles can be bookmarked with the AddThis Sharing buttons which include the increasingly popular Google+1 button.
The website newly features a "Top Content" sidebar which includes the most actively read and shared articles available on the site and the Google Translate gadget which supports translating Life-Sciences.net's content into over 50 languages. The site's own search function enables users to search for keywords or phrases. For every story displayed, it also suggests up to 10 related articles which are displayed sorted by relevancy.
Life-Sciences.net maintains the Twitter account @Life_Sciences_ which currently features 71,263 tweets and 1,140 followers. The Forestry category is represented by Twitter's @ForestryMag containing 2,360 tweets.
###