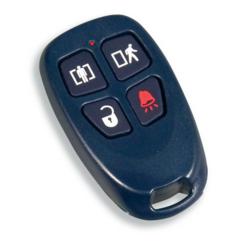 $1 A Day Keeps An Intruder Away
California (PRWEB) October 19, 2011
Your Alarm Now home security systems introduce a new offering in the market. They present the remote key chain home security system control for free in this month of October 2011. This system control enables homeowners to control their alarms with just one click of the remote's button.
Home Security Systems are equipment used to protect business infrastructures, families and homes. These tools are placed in certain parts of houses where entrance of burglars most likely takes place.
The systems detect and interrupt burglar activities through their sensors and loud sirens that alarm the home owners concerned, as well as their surrounding neighbor. Your Alarm Now is one among the many providers of these security systems.
They have earlier introduced the remote key chain home security system control as a part of their systems. This October, they offer the new gadget for free to those who choose to avail of their security services.
"We, from Your Alarm Now, believe that everyone deserve a protection like no other, protection that we get in just one click of a button. With that stand, we launch the free wireless control key in October 2011," says Mr. Shakuri, the owner of Your Alarm Now home security systems. The free wireless control key can be obtained by visiting Your Alarm Now's website and following three steps.
First, fill out the form on the upper right hand side of the screen. Second, wait for a Phoenix Security certified representative who will call you to set up an appointment to discuss your home security needs. Lastly, activate your home security system and gain peace of mind.
Mr. Alvarez of Phoenix, Arizona said, "Wow! This is one great opportunity, free stuffs are rare these days, I will definitely grab one now." The remote key chain home security systems control is an innovation which allows home owners to arm and disarm their systems at reasonable distances. It also has a "panic button" which sends concerned authorities to their homes in times of emergencies.
Your Alarm now is an ADT authorized dealer who has been of service to protect families in CANADA and USA.
To learn more about Your Alarm Now and their services, visit them at http://www.youralarmnow.com/ or call 1-800-599-8452.
###