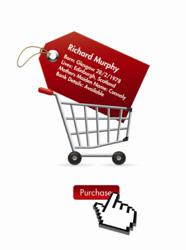 (PRWEB UK) 19 October 2011
Lifestyle Services Group and fraud intelligence specialists Identity Intelligence have announced an exclusive co-operative venture to provide early warning solutions against breaches of consumer and business data which is then traded by criminals for fraudulent purposes.
The venture has been set up to enable individuals to see if personal data, such as usernames, passwords, email addresses, credit card details are amongst the hundreds of millions of data files actively being traded by criminals.
Andy Morris, Business Development Director at Lifestyle Services Group explains, "Personal data is a very valuable commodity to organised criminal gangs – they use it to obtain false credit under someone else's name causing havoc, disruption and financial loss to individuals and companies alike. We've been very focused on understanding customer needs in this area enabling us to create solutions that provide customers with a better understanding of their risk and make a more informed decision on what other privacy protection solutions may meet their needs. Existing solutions that target consumers in this area such as credit report monitoring services, Identity Theft Insurance don't go far enough to identify the early warning signs of an individual's data being at risk of fraud. Working with Identity Intelligence we will be able to detect the exact personal data that has actually been compromised and in possession of criminals. Giving consumers the opportunity to search our growing database of over 500 million records and providing support, assistance and advice will help them proactively minimise the risk of their personal information being used fraudulently."
Since 2004, Identity Intelligence have used their databases to support UK Law Enforcement agencies in the fight against fraud which has so far helped to prevent over £500 million of personal fraudulent losses.
Julian Lee from Identity Intelligence added: "Our detection techniques are unique and achieve unparalleled success rates supporting the police, financial institutions and government in the battle against cyber crime. We use a combination of human detection and technology to get our results, with a detailed understanding of how the "Shadow Economy" works and operates. Without this understanding it is impossible to intercept data to the level of success that we do."
Lifestyle Services Group who were recently recognised for its counter fraud activity having been named "Investigations Team of the Year" at the Insurance Fraud Awards in August 2010, will have exclusivity of this unique service. The combination of skills across the two organisations will enable the development of new and innovative ways to help protect customers from the effects of fraud and data privacy.
Andy Morris concludes, "For most people today, their life revolves around their mobile devices, living a Mobile Life, which means they leave a greater digital footprint as more of their personal data is shared online through phones, tablets and laptops. We expect our devices to be secure as well as the services we use on them. Unfortunately, as someone's digital footprint becomes greater so does the likelihood that their personal details will become compromised. With the Identity Intelligence team on board we are set to bring some real value adding solutions to the marketplace that address these issues."
The venture currently holds a database of over 500 million personal data records which is almost double the number of records than they had at the end of 2010. Customers will be able to initially search the database for matches against their own data, and then set up a monitoring service which alerts them of any new data that subsequently appears. Based on the outcome of their search, Lifestyle Services Group will also offer support and advice on what preventative action they can take to help ensure no serious damage is done.
The venture with Identity Intelligence supports Lifestyle Services Group's strategy of working with leading third-party suppliers to expand capabilities and offer innovative solutions to their clients. An example of this is the mobile security features, such as Remote Lock, Wipe and Alarm solutions that we have added to our mobile device protection propositions. Identity Intelligence will now join our community of partners who share the same passion of offering innovative solutions to our clients.
###