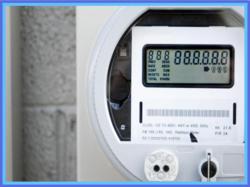 "...professional project management services have contributed significantly to the on-going success of our AMI project starting with project initiation and continuing through deployment" -- Stacia Sims, CoServ Electric SVP Information Services
Saratoga Springs, NY (PRWEB) October 18, 2011
Jolt Consulting Group, a provider of transformational business and technology services for the customer service industry, and Plan b Solutions, a firm specializing in applying advanced technologies to improve business performance, today unveiled a program to help utilities contemplating automated metering infrastructure (AMI) deployments as part of a smart-grid strategy. The one-of-a-kind program combines the respective strengths of Jolt Consulting Group and Plan b Solutions in a manner that will benefit utilities of all sizes. Through the program, the companies will provide support to utilities contemplating an AMI deployment, but require expertise to develop an AMI strategy, select an AMI provider, assist with securing federal funding, or support the deployment of an AMI infrastructure.
"This exciting new service combines the respective talents and capabilities of Plan b Solutions and Jolt Consulting Group to offer utilities an affordable alternative to help them navigate the complexities of AMI deployment," stated Jeff Oskin, President of Jolt Consulting Group. "By forging our capabilities into a single offering, we are now a single resource that electric utilities of all sizes, from small, rural co-ops to large independent providers can call upon to assist with their smart-grid initiatives."
Deploying AMI as part of an overall smart-grid initiative is a complex and challenging process. There are a myriad of business and technology decisions utilities must make, each with their own consequences. Today's AMI solutions go well beyond basic meter reading functions where a single register read is provided to the billing system each month. Integration with meter data management (MDM), outage management systems (OMS), and other distribution technologies is now the norm. By leveraging the respective strengths of Jolt Consulting Group and Plan b Solutions, our solution experts will provide the guidance necessary to help articulate a utility's vision, create a technology roadmap that will serve as a blueprint for future activities, and aid in crafting system requirements specific to an individual utility's business.
In an ongoing project at CoServ Electric, the second largest not-for-profit electric co-op in Texas, support for the contract negotiations, ongoing Department of Energy (DOE) grant requirements, acquisition, and deployment of an AMI project to support a broader smart-grid strategy was provided. "Plan b Solutions professional project management services have contributed significantly to the ongoing success of our AMI Project starting with project initiation and continuing through deployment. Plan b Solutions' standard structured methodology provided all of the key deliverables required by the DOE for the Project Execution Plan which was accepted on first submission," stated CoServ Electric Senior Vice President Information Services Stacia Sims.
"We believe that small to mid-sized utilities, especially regional co-ops, are underserved in today's market, yet they face the same challenges in deploying smart-grid strategies as do the large, investor-owned utilities," stated Doreen Wakefield, Chief Executive of Plan b Solutions. "Our success at CoServ is indicative of the value we can bring to utilities of any size that are faced with the challenges of deploying an AMI solution."
About Jolt Consulting Group
Jolt Consulting Group is a provider of transformational business and technology services for the customer service industry. Jolt Consulting Group enables customer service organizations, as well as providers to the customer service industry, to operate more efficiently, accelerate their growth, and have a deeper understanding of their customers. The result is the ability of our clients to achieve their strategic visions and realize greater levels of profitability and financial performance. Jolt Consulting Group possesses more than 20 years of practical experience running service organizations as well as leading technology companies targeting the service industry. Jolt Consulting Group is headquartered in Saratoga Springs, NY. For more information visit our website, our blog or subscribe to our newsletter.
About Plan b Solutions
Founded in 2000 and headquartered in Irvine, California, Plan b applies technology to improve business performance. First and foremost, we are a professional services firm that focuses on improving our clients' operations through the use of technology. Our approach is to begin each engagement with a thorough needs assessment (or IT Roadmap) which identifies the "As Is" (current state) and the "To Be" (desired end state). We then work hand-in-hand with our customers to build a complete IT Roadmap that addresses the resulting gap that exists between these two states. For more information visit our website.
###