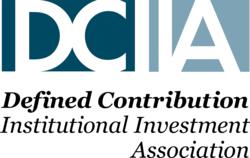 Washington, DC (PRWEB) October 18, 2011
The Defined Contribution Institutional Investment Association (DCIIA) facilitated a series of events in Boston last week that brought together over 150 defined contribution (DC) industry leaders, major plan sponsors, thought leaders from the academic community and policy makers from Washington, DC. These events, in support of DCIIA's mission of improving outcomes in the defined contribution system and enhancing the retirement security of American workers, kicked off with a Summit of key stakeholders (including recordkeepers, plan sponsors, consultants, insurers, asset managers and policy makers from the Department of Labor and Treasury), on "changing the mindset" of defined contribution plan participants through the use of framing, particularly through the use of lifetime income illustrations. The Summit was followed by an Academic Forum that matched academics on panels with leading plan sponsors to help identify how we can work together to practically apply their research in defined contribution plans to improve participant outcomes.
DCIIA also used the Academic Forum to preview a new research paper that it is formally releasing today entitled "Institutionalizing DC Plans: Reasons Why and Methods How." The expanding role of defined contribution plans in providing retirement income to working Americans is adding urgency to the following question: How do we design defined contribution plans that maximize the likelihood of successful retirement outcomes? This new research paper is the first in a series that will explore institutionalization in the defined contribution world. Subsequent papers will consider the fiduciary aspects of institutionalizing, provide actual examples of implemented changes through plan sponsor case studies, and examine institutional investment structures, fees and asset classes in more depth.
To obtain a broad industry view with the least amount of bias, DCIIA focused its information-gathering efforts for this project on the consultant community. Consultants bring a wide-angle perspective on the marketplace and are knowledgeable about the issues confronting plan sponsors today across plan design, administration, investment management and fiduciary concerns.
The research paper was compiled by Lew Minsky, DCIIA's Executive Director, Lori Lucas of Callan Associates (the Chair of DCIIA's Research & Surveys Committee) and Suzanne van Staveren of Goldman Sachs Asset Management (the Vice-Chair of DCIIA's Research & Surveys Committee). However, the perspectives reflected come from twenty (20) consultants and attorneys that participated in two roundtable discussions facilitated by DCIIA to inform the research paper.
The DCIIA Research and Surveys Committee brings together some of the best minds in the defined contribution industry to deliver practical insights on institutionalization through research. The Committee collaborates with other areas of DCIIA to define the most important questions of the day regarding institutionalization and retirement readiness and then designs research projects to help answer those questions. DCIIA research spans both quantitative and qualitative methodologies, and builds upon its partnerships with other organizations to leverage existing data and, where appropriate, generate new information that will clarify, educate, and influence. In total, our research is intended to support the evolution of defined contribution plans in creating better retirement outcomes.
According to DCIIA's Executive Director, Lew Minsky, "DCIIA believes that, through our research efforts, we can help plan sponsors and policy makers meaningfully improve the retirement outcomes of American workers. DCIIA is committed to improving outcomes in the defined contribution system by supporting the use of institutional investment vehicles and approaches, encouraging the use of plan designs that include a robust implementation of auto features, and by developing strategies that will reduce the leakage of assets from the savings system."
The full paper, "Institutionalizing DC Plans: Reasons Why and Methods How." is available online at http://www.dciia.org.
About DCIIA
The Defined Contribution Institutional Investment Association (DCIIA) is a non-profit association dedicated to enhancing the retirement security of American workers. To do this, DCIIA fosters a dialogue among the leaders of the defined contribution community who are passionate about improving defined contribution plan design. DCIIA members include investment managers, consultants, law firms, recordkeepers, insurance companies, plan sponsors and others committed to the best interests of plan participants.
###