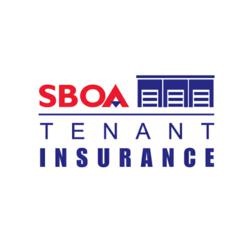 Farmington Hills, Michigan (PRWEB) October 18, 2011
Just six months after the launch of the SBOA Tenant Insurance (http://www.sboati.com) program, the SBOATI product is already being offered at more than 900 storage facilities nationwide, including participation by seven of the 30 Top Operators as measured by the Self Storage Association. Included are long-time industry leaders Metro Self Storage, Morningstar Mini-Storage, SecurCare Self Storage, Simply Self Storage, Strategic Storage Trust, Absolute Storage Management, Storage Pros Management, and The Jenkins Organization.
The program is now open to all owner-operators, and is differentiated by offering highly competitive administrative fees per policy sold. Coverage levels include $2,000, $3,000 and $5,000. There is no deductible for claims.
SBOATI emphasizes education, training and penetration with the goal of providing industry-leading coverage to tenants and superior service and support to self storage owners and operators. Meghan Shipley, formerly of United Stor-All Management and U-Store-It, is the Program Administrator. She coordinates a thorough training program to facilitate the transition of any owner and manager into the program. According to Shipley, "We have seen some of our owners who did not offer tenant insurance when they started increase penetration up to thirty-five percent (35%) of units rented in less than sixty days."
Ricky Jenkins, president of the Jenkins Organization, commented, "We are extremely pleased with the results of the program." He added, "Our facilities have never offered insurance prior to joining the SBOA and now we have stores that are converting nearly eighty percent (80%) of all new rentals."
Enrollment in SBOA Tenant Insurance is open to all facility owners and operators by visiting http://www.sboati.com, or calling 888-288-9148.
###