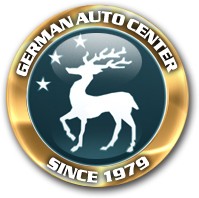 We're excited to add Chris to our team, and think he'll only improve what we think is the best import service available in Central Texas
Austin, TX (PRWEB) October 19, 2011
Central Texas' German Auto Center has added even more talent to its already-deep and knowledgeable Austin BMW repair and import service staff. For area import drivers looking for top-notch Austin BMW service, Austin Mercedes repair or Audi and Porsche repair Chris Miller gives the city another level of expertise and experience in premium import service.
Miller has been hired by German Auto Center as a senior master mechanic after 15 years of maintaining some of the most complicated, high-performing diesel and gasoline vehicles anywhere in the world. He is a factory-trained Mercedez Benz technician, also prepared to keep Ferraris, Lamborghinis, BMWs, Audis, Volkswagens and Porches fine-tuned and running as originally designed.
"We're excited to add Chris to our team, and think he'll only improve what we think is the best import service available in Central Texas," Len Gilmore says. "So stop in and say hello to Chris and the rest of the German Auto Center staff. We will be happy to answer any questions that you might have with your European vehicle."
The service and repair team at German Auto Center boasts more than 100 years of high-end important specialization between them. Thanks in part to specialists like Miller, this commitment to cutting-edge excellence and comprehensive service capabilities has earned the repair shop honors as a Bosch Authorized Car Service Center.
To learn more about Chris and the rest of German Auto Center's staff, contact the center at (512).452-6437, or visit its website at http://www.germanautocenter.com.
About German Auto Center: German Auto Center has developed into the leading import service center in Central Texas since its opening in 1979. It provided both scheduled factory maintenance and recommended services, and honors all extended and third-party warranties.
###