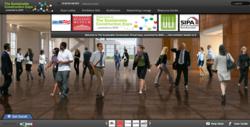 national experts in the area of sustainable building and construction will speak at the live Sustainable Construction Virtual Expo presented by BASF, a virtual tradeshow and conference, on Oct. 20, 2011
FLORHAM PARK, NJ (PRWEB) October 18, 2011
BASF today announced that the following national experts in the area of sustainable building and construction will speak at the live Sustainable Construction Virtual Expo presented by BASF, a virtual tradeshow and conference, on Oct. 20, 2011.
Building in 2011: Safety and Sustainability Working Together
Presentation: 10:15 - 11 a.m.
Live Q&A: 11 - 11:15 a.m.
Presenter: Leslie Chapman-Henderson, President, Federal Alliance for Safe Homes (FLASH)
Building on Innovation: The Significance of Anchor Institutions in a New Era of City Building
Presentation: 11:30 - 12:15 p.m.
Live Q&A: 12:15 - 12:30 p.m.
Presenter: Tom Murphy, Senior Resident Fellow, Urban Land Institute (ULI), Mayor of Pittsburgh, PA (1994 – 2006)
Water Scarcity as a Driver for Innovation
Presentation: 1:30 - 2:15 p.m.
Live Q&A: 2:15 - 2:30 p.m.
Presenter: William Sarni, Deloitte Consulting LLP, Author, Corporate Water Strategies, and the forthcoming, Water Tech – A Guide to Innovation and Business Opportunities
Creating Chemistry for a Sustainable World
Presentation: 2:45 – 3:30 p.m.
Live Q&A: 3:30 – 3:45 p.m.
Presenter: Charlene Wall-Warren, North American Sustainability Leader, BASF Corporation
LEED® Credentialing and the LEED® Rating System
Presentation: 4 – 4:45 p.m.
Live Q&A: 4:45 – 5 p.m.
Presenter: Beth Holst, Vice President of Credentialing, Green Building Certification Institute(GBCI)

LEED AP with Specialty or LEED Green Associate – Which is right for you?
Building products and the LEED point system – What you should know.
The Expo Hall: Construction Solutions, Sustainability Tools, Demonstrations Projects, Expert Chats and More
In the virtual exposition hall, attendees will be able to chat live with experts and learn more about hundreds of sustainable construction products. Examples include:
o pervious surfaces that replenish aquifers;
o innovations that make roads, highways and bridges safer and stronger;
o systems and products that reduce energy consumption and help buildings withstand the forces of nature.
Attendees will also find information about tools that measure and compare environmental impacts.
For more information and to register for the event, please visit http://www.basfsustainableconstructionexpo.com.
To learn more about BASF sustainable construction offerings, please visit http://www.basf.us/construction.
BASF – The Chemical Company
BASF Corporation, headquartered in Florham Park, New Jersey, is the North American affiliate of BASF SE, Ludwigshafen, Germany. BASF has approximately 16,400 employees in North America, and had sales of $17.7 billion in 2010. For more information about BASF's North American operations, visit http://www.basf.us.
BASF is the world's leading chemical company: The Chemical Company. Its portfolio ranges from chemicals, plastics, performance products, and agricultural products to oil and gas. As a reliable partner BASF creates chemistry to help its customers in virtually all industries to be more successful. With its high-value products and intelligent solutions, BASF plays an important role in finding answers to global challenges such as climate protection, energy efficiency, nutrition and mobility. BASF posted sales of more than €63.9 billion in 2010 and had approximately 109,000 employees as of the end of the year. Further information on BASF is available on the Internet at http://www.basf.com or in the Social Media Newsroom at newsroom.basf.com.
LEED® is a registered trademark of the U.S. Green Building Council
###