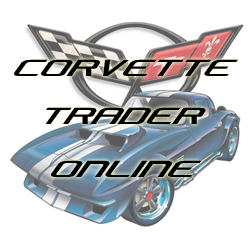 Los Angeles, CA (PRWEB) October 19, 2011
Capitalizing on a valuable niche market, Corvette Trader Online, an online classified site for buying and selling new and used Corvettes, has just launched a new user friendly site re-design which makes it even easier for Corvette enthusiasts to find the exact make and model of Corvette they are in the market for. With a very successful online store offering Corvette apparel and merchandise, Corvette Trader Online is now looking to become the web's leading classified destination for people looking to buy or sell brand new and vintage model Chevy Corvettes.
Launched in 2006, the site has been a popular resource for Corvette fans around the country featuring everything from original 1953 Sting Rays and 1970's C3 models to modern day sixth generation C6 sports cars including the Z06 and ZR1. Over 2 million people have visited the site since its inception and with a user friendly layout many more are expected. Knowing the passion car lovers have for the Chevy masterpiece, Corvette Trader Online felt it was time to revamp the look of the original site to make it easier for visitors to navigate, browse by year, make and model while viewing multiple images of classic and modern Corvettes. In addition, buyers can now browse by proximity to their own location.
With enhanced options for Corvette buyers and sellers, as well as exclusive programs for Corvette dealers, Corvette Trader Online is determined to be the number one online source for Corvette classifieds. The site has added a new advanced search feature that allows buyers to search Chevy Corvette models by a range of specifications including mileage, price, year and how long the listing has been available. Corvette enthusiasts can also refine a search by adding particular vehicle features including power steering, cruise control and whether or not the model is convertible.
In addition to giving buyers better options for locating the Corvette of their choice, the site has improved programs for dealers who are looking to sell multiple Corvettes. Corvette Trader Online will offer discounted monthly prices with enhanced viewing options for Corvette dealers offering eight or more vehicles. Dealers who opt-in for the new program will also get a link on the sidebar of the homepage and a banner ad on the dealer page of the site. The new site also features the ability to handle data feeds from well known companies such as AutoRevo, NetLook, CarThink and HomeNet.
Corvette Trader has also added many new products to its online store, a booming business that features everything from rare Corvette car care products such as Corvette car covers and floor mats to the latest in Corvette fashion including hats, t-shirts and Corvette jackets. Understanding how the Corvette brand has become a lifestyle Corvette Trader Online is out to capitalize on the passion people have for the great American sports car by making it easy to find new and used cars and buy terrific Corvette gifts for owners and fans.
Press release services by Keyword Performance, an ethical internet marketing firm specializing in search engine optimization.
###