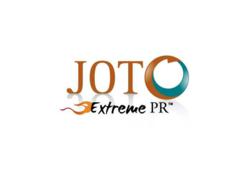 The whole purpose of Business PR is to produce a better return on investment for your marketing dollars by establishing your credibility before promoting a product or service
Tampa Bay, FL (PRWEB) October 18, 2011
JoTo Extreme PR, a prominent Tampa Bay public relations agency, has found public relations to be a highly effective tool for building clients' businesses. However, JoTo's own market research revealed that many companies may not be taking full advantage of public relations because they are uncertain as to what it actually is. Upon surveying business leaders at a cross-section of U.S. Inc. 5000 companies, JoTo found that approximately 20% confuse PR with advertising, while 18% believe PR is a form of promotion.
"The whole purpose of Business PR is to produce a better return on investment for your marketing dollars by establishing your credibility before promoting a product or service," explained Karla Jo Helms Ciotti, co-founder and CEO of JoTo. (JoTo specializes in Business PR, which is dissimilar from other types of public relations such as event or non-profit PR.) "Business PR is able to create third-party endorsements, which can help generate interest among your target audience and make them feel more comfortable doing business with you. Executives who recognize the value of PR use it to sustain their business in an uncertain economy, as it provides more control over their message amid the onslaught of economic bad news. I believe that entrepreneurs and business leaders who present their PR message consistently over time have the potential to dominate their industry in the future."
Helms Ciotti cites a recent article published in the Tampa Bay Business Journal, which examined how today's "digital galaxy" is helping to shorten the sales cycle.* "Your prospects exist within a digital galaxy of input, much of it heavily opinionated, that collectively forms a fluid conversation that influences their buying process," wrote the article's author, Mark Sellers. "If you buy into the customer buying process, you know that you're not selling early in the process. Rather, you're nurturing a digital conversation with potential customers."
According to Helms Ciotti, Business PR has the capacity to generate awareness of a company or brand, while at the same time helping to establish credibility and goodwill. In doing so, it has the potential to increase marketing ROI and shorten the sales cycle. She notes that public relations encompasses more than just press releases and publicity campaigns, which is why her Tampa Bay PR firm leverages video, social media, and other channels. She also asserts that when PR is done right, it dovetails nicely with marketing – adding substance to support a carefully cultivated image.
"In today's new economy, people rely heavily on the Internet to research companies and products before they buy. They do their homework," stated Helms Ciotti. "Yes, they're likely to look at your website while considering their purchase decision. But they also want to know what others are saying about you. They'll look to see what kind of news coverage you have, and whether it's positive or negative. They might search review sites to see what your customers think of you, or look for mentions of you on social networking sites. Proactive Business PR helps you manage and respond to all the things people are seeing and saying about you."
Stu Sjouwerman, founder and CEO of the Internet Security Awareness Training (ISAT) firm KnowBe4, has experienced the power of public relations firsthand. As the co-founder of Sunbelt Software, an award-winning anti-malware software company that he and his partner sold in 2010, Sjouwerman was very familiar with the capabilities of public relations. He made the strategic decision to implement PR to help build awareness of his new company, and to position KnowBe4 as an authority in Internet security training. When searching for a Tampa public relations agency, he chose JoTo based on the agency's expertise in both traditional and digital public relations.
"The public relations initiatives we've implemented with JoTo have yielded tremendous results," remarked Sjouwerman. "It can be difficult for a startup to gain attention and respect within an industry; this requires a concerted and ongoing effort. JoTo has helped us get the word out about who we are, what we do and why we are experts in our field. By combining a superior product with consistent and continuous PR messaging, we have emerged as a major contender in the Internet security training sector within the space of one year. We've received a lot of good press, and we've been featured in local and national news stories. We now have a growing client base and enthusiastic affirmations as to the effectiveness of our training system. We've even had the opportunity to bid on a 50,000-seat project. These successes would not be possible if we hadn't actively focused on building awareness and credibility."
Helms Ciotti encourages businesses to take advantage of the free resources available from JoTo, including PR case studies and the JoTo MoJo newsletter. For more information about JoTo and the many services available from the Tampa Bay PR agency, visit http://www.jotopr.com.
About JoTo Extreme PR
Based in Clearwater, Florida, JoTo Extreme PR is an established Tampa Bay public relations agency founded by public relations veterans and innovators Karla Jo Helms Ciotti and Diane D. Stein. The duo launched their PR firm in 2009 to meet a growing demand for new media expertise. JoTo is a hybrid PR agency, blending proven traditional approaches with the latest technology to deliver the best advantages of both worlds. JoTo's holistic approach to Business PR and marketing begins with strategic planning and leads to a fully integrated program that is designed to optimize communication, improve return on investment (ROI) and expand business opportunities. For more information, visit JotTo Extremem PR online at http://www.jotopr.com.

Sellers, Mark. "Digital galaxy starting to shorten the sales cycle." Tampa Bay Business Journal; September 9, 2011.
Media Inquires:
Diane D. Stein
President
JoTo Extreme PR
Phone: 888-202-4614
http://www.JoToPR.com
###