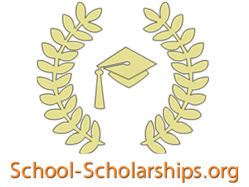 "Thanks to School-Scholarships I not only found a scholarship, I also found a college that suites my needs- Tyler"
Fort Collins, Colorado (PRWEB) October 27, 2011
School-Scholarships.org is back with a fresh look and all-new format to bring prospective students the resources they need to find school scholarships or grants to pay for school. With state pages providing information on colleges, posts about specific scholarships offered, a news section with up-to-date information about scholarships, plus the interactivity of having Facebook and Twitter pages, School-Scholarships.org is the best place for students to find scholarship information.
Students can find the best, most relevant information about the scholarships that they are eligible or are interested in, such as Business Scholarships, Nursing Scholarships, and Accounting. They are also provided helpful tips and articles about applying for scholarships, purchasing textbooks, choosing a college or degree program, and which opportunities may work best for them.
Although it may not look like the site that students have come to rely on for their scholarship search, School-Scholarships.org is now better, brighter, and even more informative than ever before. The team at School-Scholarships.org hopes to give students the knowledge and resources they need to further their education by consistently providing new information and updates about college scholarships.
School-Scholarships.org began in 2010 to help students everywhere find the scholarships they needed for school in an easy and efficient format. The site provides an extensive compilation of specific scholarships, as well as details about colleges by state, and the college experience as a whole.
For more information about School-Scholarships.org, please contact the site by email at info(at)snapinmedia(dot)com.
# # #