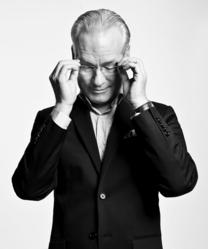 (PRWEB) October 19, 2011
Lucky Brand, the Southern California retailer best known for their California-inspired men's and women's jeans, invites fans to join Tim Gunn at 1PM Saturday, October 22, 2011 in the Center Court (Nordstrom Wing) of The Westchester. Mr. Gunn will host a Fall 2011 fashion show launching the latest collections from Lucky Brand, Juicy Couture and Kate Spade New York, and share his insight on the importance of style, proportion and fit. A Q&A with the audience will follow the fashion show.
"Nothing makes me happier than working with real people in the real world," says Tim Gunn, co-host and mentor of the Lifetime television program and six-time Emmy-nominated Project Runway and Chief Creative Officer of Liz Claiborne, Inc.
Guests who have made a qualifying purchase of $150 or more during the week of October 16 – October 22 at the Lucky Brand, Juicy Couture or Kate Spade New York shops at The Westchester will gain access to an exclusive after party and will be professionally photographed with Tim Gunn.
About Lucky Brand Jeans
Lucky Brand designs and produces jeans, sportswear, knits, wovens, outerwear, T-shirts and active wear. Additional Lucky Brand licensed products include swimwear and accessories for men and women. The Lucky Brand collections are carried at better department and specialty stores, and at over 183 company-owned stores nationwide and three internationally.
Complete collection can be viewed at http://www.luckybrand.com.
###