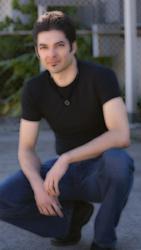 Dating Expert's New Report: Three Points Men Must Focus on to Find a Woman
San Mateo, CA (PRWEB) October 25, 2011
There are concrete traits and characteristics that women find attractive and that matter much more than factors like how much money a man has, how handsome he is and what kind of car he drives, Carlos Xuma says in a recent report on how to attract women.
In a new report, Xuma reveals that when men first start dating, everything they do and say either generates attraction or diminishes the woman's interest. He outlines three points men must focus on if they want to be successful in attracting women.
Here's the first tip Xuma shares in his report on how to get women: there is no logic to what attracts one person to another.
"It is ingrained in a person by socialization and genetics," he explains. "However, men can increase a woman's attraction to them. Men can actually generate that chemistry, which is a physical and emotional draw and connection."
And men don't have to be naturally good looking to do it, Xuma says.
"Although looks may spark that first interest, really attractive men have to actually work harder because women have a guard up against men they perceive as "players." Good-looking men have to jump more hurdles to establish trust. An average looking man can gain trust a little easier by sneaking in under the radar, so to speak."
In his new report revealing how to attract women, Xuma also teaches men that one simple factor and adopting one simple attitude can spark attraction.
"In my opinion there is one factor, one behavior that men can emulate and learn that will increase or generate a woman's attraction to them," he says. "That behavior is when men show a woman that they are not intimidated by anyone else, including her."
Men need to remember that what matters the most when they want to meet women is how much attraction women feel for them. It's a man's job to generate that attraction and to generate enough interest. Then it is the man's job to maintain that attraction and interest for the long run, Xuma says in his new report.
Xuma has spent years teaching hundreds of men flirting tips for guys and has been a dating expert and attraction adviser for more than 10 years. He has appeared on ABC and CBS television, as well as Playboy radio. He's the author of The Bad Boy Formula, Secrets of the Alpha Male, the Girlfriend Training Program, and numerous other books and articles. He has also been recognized for his work sharing dating advice for guys and helps them learn how to meet women.
For more information, visit Carlos Xuma's website at http://www.attractwomen.com.
# # #