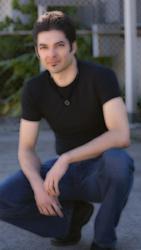 Three Best Tips on How To Meet Women Revealed in Dating Expert's New Report
San Mateo, CA (PRWEB) October 25, 2011
Men who learn how to meet women are halfway there. If a man doesn't have a clue about the best ways to meet women he'll never have a chance to keep her happy, interested and attracted in him, Carlos Xuma says in a recent report.
In a new report, Xuma reveals there are three best places to meet single women: bars and clubs, online, and in a man's social network.
Here's the first tip Xuma shares in his report on how to meet women: most men stand the best chance of meeting a woman who will find him attractive by looking within their own social circles.
"Men who meet a woman who is a friend of a friend have upped the odds that they will actually get along and that there is a relationship potential," Xuma says in his new report. "Women who meet a man through their friends are going to feel more comfortable and safe around that man than if she had met him in a bar."
But in order for this to work, men need to make sure they have a healthy and vibrant social network, Xuma says.
"Men need to know they can't shy away from making friends. Men need to make friends with everyone who interests them and then make attempts to bring all those different and varied friends together," Xuma says. "This is the quickest way for a man to expand his social network."
Xuma recommends that men make it a point to never turn down an invitation.
"When a man turns down a invitation he might be missing out on the opportunity to meet the woman of his dreams," Xuma says in his new report.
In his new report, Xuma also talks about meeting women online, saying it might be the easiest way to do so. He also mentions techniques on how to meet women in bars and clubs, but warns that it is a gamble to meet women in those environments.
Men who are looking for a girlfriend might strike out in bars or clubs. But sometimes it can work.
"There is a good chance that men might find a woman at a bar or club for the same reason he's there – to mingle and meet others."
Xuma has spent years teaching hundreds of men flirting tips for guys and has been a dating expert and attraction adviser for more than 10 years. He has appeared on ABC and CBS television, as well as Playboy radio. He's the author of The Bad Boy Formula, Secrets of the Alpha Male, the Girlfriend Training Program, and numerous other books and articles. He has also been recognized for his work sharing dating advice for guys and helps them learn how to meet women.
For more information, visit Carlos Xuma's website at http://www.carlosxuma.com
# # #