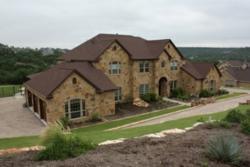 The same house in California would be at least 50% greater in price.
Austin, TX (PRWEB) October 25, 2011
Ron Marshall of Marshall Properties specializes in Austin real estate. Marshall says investing in luxury homes in Austin represents a "good buy for anyone looking to reside in a home and hold on to the property for a few years." He expects the luxury market to rebound and buyers getting in on today's low prices will have made a "good investment". The driving forces behind Marshall's prediction are many. Austin is home to many highly paid executives from Advanced Micro Devices, IBM, Motorola, National Instruments, Dell Computers, Freescale, Cisco, Trilogy, Samsung and other major players. In addition to the wealth of large corporations in Austin, there is the intellectual vibrancy, cultural flavor and scenic beauty many find uniquely appealing.
A prime example of Austin's luxury market is found in the timeless charm and Old World architecture of 1203 High Lonesome located just northwest of Austin. Owned by a former CEO in the medical industry, this luxurious home was built to suit in 2009. The 7600+ sq. ft. estate offers fantastic Hill Country views; spacious mother-in-law plan which includes separate entrance, full kitchen, bedroom and living area; 7 bedrooms; 5 full baths and 2 half baths; 5 car garage; impeccable landscaping; gorgeous pool with waterfall; patios and outdoor kitchen. This home resides in a highly desirable gated community just 10 minutes from Lake Travis and 30 minutes from downtown Austin. The home is situated on a scenic golf course/greenbelt and is minutes away from tennis, trails and many other fine amenities. Built in 2009, this property is being offered at $999,950. This seller is motivated, typical of the current market, and offering a great perk with sale of home: complimentary European automotive services! Marshall says a home like this "would list for at least 50% higher in California." It's no wonder Austin is seeing such an influx of Californians: high tech jobs and fantastic housing options make for a great lifestyle in Austin.
About Austin realtor, Ron Marshall:
After more than thirty years in the medical business, specifically the kidney dialysis field, Ron Marshall entered into the real estate business forming Marshall Properties in 2005. In his prior profession, Marshall formed and operated several businesses from medical supply companies to dialysis centers which he sold in the late 1990's. Marshall has his eyes on the Austin real estate market, keenly awaiting the rebound he anticipates is coming.
Ron Marshall
Marshall Properties
(512) 264-2875
http://www.marshallproperties.net
###