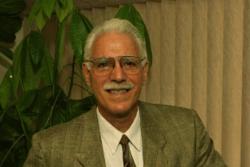 Together, we can determine the best health care therapies that can help you to regain your optimal health.
Oakland, CA (PRWEB) October 18, 2011
Dr. Larry Gertler, founder of the Center for Holistic Health, (also known as Advanced Chiropractic), has been a practicing chiropractic kinesiologist for more than 30 years. His new article, Why People Don't Heal, focuses on helping those suffering from chronic ailments identify the root causes of lasting poor health. According to Dr. Gertler, "When we don't heal, the first thing that we must do is to examine all the systems that govern our health and determine which ones are working and which ones are not."
Using his decades of experience and research, Dr. Gertler has pinpointed six key external and internal factors that can slow down the body's natural recovery time. His article explains how "imbalances in your nutrition, body or thoughts are constantly giving way to the conditions that foster" lasting ill health. The article then describes the ways Dr. Gertler can work with patients to overcome these obstacles. From helping patients develop a healthier, more balanced diet to giving them the tools they need to avoid severe allergy attacks, Dr. Gertler says he can "help patients overcome these subtle, but distinct barriers to good health."
Using the tools and techniques found in Why People Don't Heal, Dr. Gertler can help those suffering from chronic pain and frequent illness to correct their internal and external imbalances. As his article states, "together, we can determine the best health care therapies that can help you to regain your optimal health."
The Center for Holistic Health specializes in accident and injury chiropractic pain relief services, applied kinesiology, and holistic-based treatments which address the structural, chemical, and emotional aspects of ailments or injuries. The Center for Holistic Health is located in the Rockridge District of Oakland at 5273 College Avenue in Oakland, California. For more information about an accident or personal injury comprehensive chiropractic evaluation or other Center for Holistic Health services, please call (510) 652-2302 or visit the Center's website http://www.drgertler.org or visit Dr. Gertler's blog http://chiropracticholisticcare.blogspot.com.
###