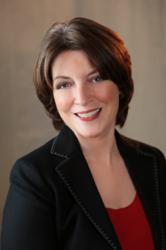 This unique course was implemented to help students remember the less fortunate in our society and to provide real-world, actionable help.
(PRWEB) October 18, 2011
As the "Occupy" movement spreads throughout the globe, participants are looking to hold Wall Street and corporate leaders responsible for today's economic woes. Meanwhile, many elected officials are looking to court the support of the movement. According to BusinessWeek, Governor Deval Patrick visited the protesters of Occupy Boston this weekend at Dewey Square, and union leaders such as Massachusetts AFL-CIO President Steven Tolman are also actively sympathizing with the cause.
But what about those who feel the movement focuses too much on blame? In today's struggling economy, how can they proactively work to make a shift in their own lives?
Author, facilitator, behavioral expert, and Suffolk University lecturer Beverly Flaxington has answers. Her new book -- "Make the SHIFT: The Proven Five-Step Plan to Success" -- provides a goal achievement model for individuals to achieve their most important objectives. The SHIFT Model is also being used to help not-for-profit organizations overcome challenges to meet their goals as part of "Leadership and Social Responsibility", a required course that Flaxington teaches at Suffolk. "This unique course," says Flaxington, "was implemented to help students remember the less fortunate in our society and to provide real-world, actionable help."
Ask Beverly:
-- What the Occupy movement could gain from her SHIFT model
-- How the model is particularly useful in this economic climate
-- How SHIFT came to be so successful in her work at Suffolk and with charities
-- What inspired her to develop this model
Beverly D. Flaxington is an accomplished consultant, personal and career coach, author, college professor, corporate trainer, facilitator, behavioral expert, and business development expert, she has most recently appeared in or on "Eye on New York" on WCBS TV, U.S. News & World Report, ABCNews.com, MSN, "The Balancing Act" on Lifetime Television, Voice of America, "The Jordan Rich Show" on WBZ Boston, NECN: New England Cable News, KNX 1070 Newsradio CBS Los Angeles, IRN/USA News, "The Shaun Proulx Show" on OUTtv, WJR Detroit, Entrepreneur, The Christian Science Monitor, and several others. She also recently authored "Understanding Other People: The Five Secrets to Human Behavior" (understandingotherpeople.com). To interview Beverly for your audience, please contact Will Bower at will(at)allenmediastrategies(dot)com or 202-365-2536.
###