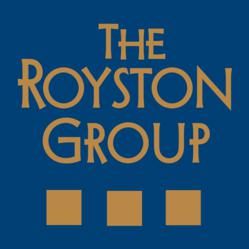 This will be a solid investment for a 1031 buyer or strategic real estate investor looking to grow their portfolio
Los Angeles, CA (PRWEB) October 25, 2011
The Royston Group has announced it will be selling a 45,000 square foot single tenant net lease retail box leased to electronics giant Best Buy. The property is located in Woodland Park, NJ (Passaic County). The building sits on 4.9 acres of land and is leased to Best Buy on an absolute triple net lease basis for 20 years. The building was originally constructed in 1990 and completely refurbished in 2000.
Rob Sutton and Greg Cortese of The Royston Group will begin marketing the property within the next week. The site has very strong market fundamentals which include a 118,000 car per day traffic count, $97,999 average household income within one mile and low retail vacancy. Further the property is encumbered by a loan which will likely be assumed by any potential buyer.
"This site is located in a dense retail location, it has 11 year remaining on an absolute NNN lease and Best Buy has a net worth over $6 billion. This will be a solid investment for a 1031 exchange buyer or a strategic commercial real estate investor looking to grow their portfolio. In today's market it is hard for investors to find properties that have location, strong credit tenancy and an absolute net lease all packaged into one site. This Best Buy is one of those rare sites" said VP of Investment Sales Rob Sutton.
For more information about this property please contact Rob Sutton, CCIM.
Greg Cortese, President of The Royston Group and Rob Sutton, Vice President of the Royston Group, specialize in the sale of single tenant net lease properties. The Royston Group is a privately held commercial real estate investment firm, founded in 1992. The company provides services for a multitude of net lease commercial property types including office, industrial, retail and medical. The firm has completed over $1.5 billion in real estate sales since its inception. http://www.theroystongroup.com
###