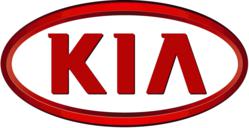 Topeka, Kansas (PRWEB) October 27, 2011
The professionals at Briggs Kia - the premiere Topeka, Kansas Kia dealership - know that the car brand has been winning quite a few awards lately so they were not shocked when Kia was named best for Total Cost of Ownership by Kelley Blue Book's website.
Leading online automotive resource Kelley Blue Book's kbb.com recently reported the top automotive manufacturers with the lowest average Total Cost of Ownership for the initial five-year ownership period, with Kia Motors America (KMA) landing in the top position for non-luxury brands.
Calculating depreciation, expected fuel costs, insurance, maintenance and repair costs, state fees and more, Kia's average Total Cost of Ownership came in below $40,000 over a five-year ownership period, besting all other non-luxury brands with a full-model lineup.
"Kia Motors is committed to offering consumers a full array of high-quality cars and CUVs that provide a combination of world-class styling, cutting-edge technology and an abundance of standard convenience and safety features, and being recognized as a cost of ownership leader by kbb.com is further proof of the brand's compelling value equation," said Michael Sprague, vice president, marketing & communications, KMA.
"Consumers are looking to make smart purchases and stretch their dollars, and every Kia vehicle allows them to do just that with low starting prices and outstanding fuel economy, without sacrificing fun-to-drive performance or the modern amenities new car shoppers now expect."
The Total Cost of Ownership was developed using Kelley Blue Book Residual Values to calculate depreciation costs. Depreciation plays a huge role in Total Cost of Ownership, followed by the cost of fuel during the initial five-year ownership period. KBB.com then calculates total ownership costs for vehicles by using financial data from third-party providers as well as their own information.
Local residents who want to learn more about the great new models in the 2011 and 2012 Kia lineup are encouraged to stop by Briggs Kia - the leading Kia dealer in Topeka, Kansas and surrounding communities. Their sales team can answer any questions consumers have and can also set them up with a test drive. At Briggs Kia, they care about making the car shopping experience better.
###