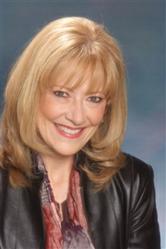 . . . It is an exciting time to be involved in this wonderful field.
Chino Hills, CA (PRWEB) October 20, 2011
Joyce Anderson of Joysong Creations in Chino Hills has earned the prestigious RESA-Pro designation from the Real Estate Staging Association of North America. RESA-Pro designees must meet the following six mandatory requirements:
1. Must pass the RESA Ethics Exam.
2. Must agree to follow the RESA Code of Ethics.
3. A minimum of 1 year in business, as a professional home stager.
4. Proof of Home Staging Business Insurance.
5. No lawsuits pending against the applicant's staging business.
6. Business checking acocunt.
The RESA Ethics class and exam is an extremely important factor in raising the bar for the home staging industry. RESA-Pro is the only designation governed and regulated by the Real Estate Staging Association. RESA ensures that RESA-Pro designees uphold the highest ethical standards possible.
Joysong Creations offers One Day Interior Redesign, Real Estate Staging, Accessories and Artwork Placement, Color Consultation, Personal Shopping and Space Planning to customers in the Inland Empire, North Orange County and San Gabriel Valley. "There has never been a greater need for the marketing edge that professional staging offers in the real estate industry. The state of the national economy and widespread consumer concern for environmental issues make Interior Redesign a very appealing method of redecorating, as well. It is an exciting time to be involved in this wonderful field," said Anderson.
RESA recently released statistics on the benefits of home staging. RESA studied 410 properties in North America and found on average staged properties are on the market 78% less time. "There is no doubt staging benefits buyers, sellers and agents. We strongly recommend anyone considering selling their property to work with a professional stager in their local area," said Shell Brodnax, RESA's CEO.
Joysong Creations is a privately owned decorating firm specializing in Real Estate Staging and One Day Interior Redesign. Owner, Joyce Anderson, is also an APSD certified Professional Home Staging Trainer. Call Joyce at (909) 910-1336 for information on staging a property for sale or redesigning your interior space. For information on certification to become a Home Stager, visit her training web site at https://pkm.infusionsoft.com/go/APSDHSCDOptin/Joycect/.
# # #