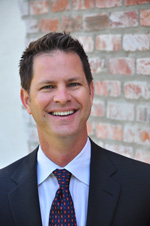 As a result of our aggressive defense of this client, the State made an offer we could not refuse.
Baton Rouge, LA (PRWEB) October 25, 2011
Criminal defense attorney Rhett Spano of the Law Offices of Rhett P. Spano, L.L.C. successfully represented an out-of-state client charged with possession of five pounds of cocaine in Case 20-11-2, heard by the 31st Judicial District Court of Louisiana. If convicted, the client could have been imprisoned for up to 60 years. Instead, Attorney Rhett Spano successfully negotiated a plea bargain and the client will serve at most four years and 10 months before becoming eligible for release for good behavior. Just as importantly, the client will be assigned to a work release program, live in an offsite dormitory setting, and go to a job every day. The client will be paid an hourly wage, allowing him to send money home to his wife and five young children.
According to the facts reported in the Louisiana 31st Judicial District Court Case 20-11-2, the client was initially stopped for failure to dim his headlights. He was traveling with his six-month-old child and the baby's mother. During the stop, the client gave the state trooper consent to search his vehicle, which is something Attorney Rhett Spano advises clients to never do. While searching the trunk, the trooper was alerted to a battery jumper in the trunk. Because the car was a 2010 rental, the trooper thought this strange. He then popped the hood and examined the battery, which smelled strongly of fresh epoxy resin. Knowing that drug traffickers often hide cocaine in unusual places, he pried the battery open and located five pounds of cocaine inside. The car battery had been outfitted with a false compartment below a motorcycle battery that was being used to start the car. Because the motorcycle battery was much less powerful than the regular battery, the jumper was necessary.
Per the Louisiana 31st Judicial District Court records, the client signed a statement admitting that he was paid a few thousand dollars to drive the car to someone in Louisiana and that he had done this before for the person. Per Attorney Rhett Spano, "It did not help matters that he rented the car in his name and admitted that he suspected he was paid to do something illegal."
Attorney Rhett Spano uncovered several problems with the search, which he pursued in a motion to suppress. Attorney Rhett Spano subsequently commented, "As a result of our aggressive defense of this client, the State made an offer we could not refuse. Because the client had five very young children, the prospect of spending 25 years in prison was unthinkable."
About The Law Office of Rhett P. Spano
Attorney Rhett Spano is dedicated to representing criminal defendants. He is a former prosecutor with 13 years of experience. Attorney Rhett Spano is also highly experienced in representing clients charged with driving under the influence (DUI) / drunk driving defense.
For more information about the firm, please go to http://www.rhettspanolaw.com/ or call 225-341-7506.
###