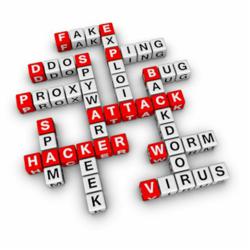 We see all too often websites learning the hard way about securing their online business but only after they have been a victim of an attack
(PRWEB) October 31, 2011
In 2010 alone, more than five million sites were hacked.  Clearly, security is something every website owner needs to be concerned about, but solutions can be complicated and expensive.  Right now, Hosting And Designs L.L.C. customers can sign up for SiteLock™ protection for just $4.99/month.  That's a discount of 50% from retail. SiteLock delivers a website security product that is simple to use, highly effective, and very affordable.
"We see all too often websites learning the hard way about securing their online business but only after they have been a victim of an attack", says Lars Jensen, CMO of Hosting And Designs L.L.C. "This way, and at these low prices, we hope to prevent trouble before it happens for our clients making it affordable from the start to everyone."
SiteLock's™ patent-pending 360 scan technology (which is run by seasoned security veterans trained at Caltech, MIT, Wharton and Stanford), provides you with daily malware, network, and spam scans, and provides you with a badge or trust seal to place on your website, letting your visitors know your site is safe, increasing your conversion rates.  SiteLock's™ protection will help you steer clear of google's blacklist and industry spam listings, ensuring that visitors can reach your site and your communication reaches their inbox - not their spam folder.
In business since 2002, http://www.HostingAndDesigns.com has been all too aware of the constant threat of hackers and numerous malicious worldwide attacks to small online businesses who are trying to provide a service or product to their online customers. Unfortunately this can mean trying to protect an online business by spending a good portion of a company's limited budget on security and uptime.
In partnership with SiteLock™, Hosting And Designs L.L.C. is now able to offer security at a very affordable price without sacrificing performance or service. Starting at just $4.99 per month on the Basic plan, online businesses can scan their site for various malicious activity or threats to their website without slowing down their own service or website.
http://www.HostingAndDesigns.com has been online for nearly 10 years and is a Business Verified member of TrustGuard.com. Providing dedicated servers and Virtual Private Servers at affordable prices protected with DDoS guard services by CISCO. All servers come managed per request with unlimited 24/7 technical support and free backups.
# # #