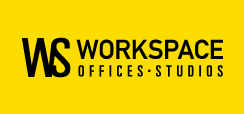 For one day only, our soon- to-be-medical-center will be converted to a Halloween carnival, complete with games, crafts and spooky stuff
New York, NY (PRWEB) October 19, 2011
On Friday, October 28th from 3.30 to 5.30pm, kids 12 and under are invited to a fun, friendly Halloween celebration held in the hallways of WorkSpace, located at 5030 Broadway in Northern Manhattan.
WorkSpace, along with several building tenants and local businesses, is happy to host this safe (and spooky!) Halloween experience for the entire Inwood area as part of an ongoing effort by Edison Properties to be a good neighbor. We anticipate well over 200 kids trick or treating through our hallways. For one day only, our soon- to-be-medical-center will be converted to a Halloween carnival, complete with games, crafts and spooky stuff.
In the past few years, Edison Properties, the parent company of Manhattan Mini Storage, WorkSpace & Edison ParkFast, has become an instrumental part of the neighborhood. We now provide 5 full floors of storage units, 132 office suites and a state of the art conference room.
WorkSpace Halloween Extravaganza
5030 Broadway @ 213th St
Friday, October 28th
3:30 – 5:30 p.m.
Please help us spread the word! We want to get as many kids in on the fun as we can. For inquiries, please contact Stacy Stuart at 973-849-2556 or stacys(at)edprop(dot)com.
About Edison Properties
Edison Properties, LLC is a privately held family-owned and operated company
that has been serving the needs of the tri-state area since 1956.
For more information please visit, http://www.edisonproperties.com
About Workspace Offices
Part of the Edison Properties family of businesses, Workspace offers affordable offices cater to the needs of small business owners. Offices range in size and feature flexible terms with variable leases, all in a vibrant environment of like-minded professionals.
For more information please visit, http://www.workspaceoffices.com/
###