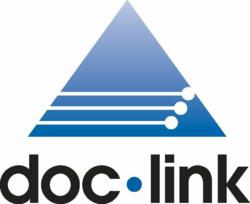 "doc-link has become an integral part of our company's Dynamics NAV ERP business processes", states Brandon Spencer, Business Systems Analyst for ICM, Inc.
Laguna Hills, CA (PRWEB) October 19, 2011
Altec Products, Inc. announced today their three Sponsorships of the GPUG, NAVUG and AXUG User Group Conference, November 8-11, 2011 at Caesars Palace in Las Vegas. The GPUG and AXUG Summit, and the NAVUG Forum are the premier annual conferences for Dynamics users, partners and key personnel from Microsoft. These conferences are intimate, compact and easy to navigate events, bringing customers and industry experts together to share business ideas and knowledge on Microsoft solutions. The agenda is packed with over 85 breakout sessions, including interactive round tables, presentations, exclusive Microsoft conduits, partner and customer showcase theaters, and in-depth "How2" sessions.
As a premier sponsor, Altec will showcase the recent 2.7 release of doc-link™ to the Dynamics community at their two breakout sessions. Altec now offers "side-by-side integration" for Dynamics AX users and is featured as a Gold sponsor at AXUG. For the first time, they will demonstrate to the AX community the power of doc-link to electronically capture, workflow, routes and archives business documents. Combining robust integration, best practices, state-of-the-art technology, and sound implementation methods into an affordable package has made doc-link the document management choice among Dynamics partners and customers.
One testimony comes from Brandon Spencer, Business Systems Analyst for ICM, Inc."doc-link has become an integral part of our company's Dynamics NAV ERP business processes," states Brandon. "We use the integration between the two systems to scrape data, launch document images directly from NAV, and to automatically capture and index printed documents." He added, "other important doc-link features we use regularly are Workflow for approving documents, the automatic emailing/faxing of bulk printed documents, and the automated processing of incoming bar-coded documents."
The recent 2.7 release of doc-link offers enhancements that improve the user experience, as well as simplify the configuration and installation processes. All end-user functionality is now consolidated in the doc-link Smart Client, featuring a modern look and feel with simplified indexing and automated triggers that streamline the movement of documents through workflow. Users can approve documents from email on a mobile device, providing greater efficiencies and flexibility in workflow processes.
You can visit Altec at booth #303 for all three events.
Breakout sessions: Are You Drowning in Paper? Catch the Wave of doc-link™, Integrated Document Management for Dynamics® by Altec

November 8, 2011 at 2:30 pm | NAVUG
November 9, 2011 at 4:00 pm | GPUG
About Altec
Altec is a leading provider of Integrated Document Management (IDM) solutions to mid-market companies. For more than 25 years, Altec has provided a wide range of accounting-centric paper to paperless solutions including its flagship product, doc-link™, which enables companies to capture, archive, workflow and route structured and unstructured documents to customers, employees and vendors. Altec's comprehensive solutions include IDM, output management, MICR check disbursement and paper documents that serve more than 13,000 customers worldwide. Altec enjoys strong, collaborative partnerships with ERP and BMS solution providers such as Epicor Software, Microsoft Dynamics, Sage Software and SAP to provide the most comprehensive, integrated enterprise document management solution to the SMB market. Altec delivers its IDM solutions through a global network of authorized partners in more than 60 countries throughout the Americas, EMEA and Asia Pacific. Visit Altec at http://www.altec-inc.com, or call April Blankenship at 1-800-997-9921.
###