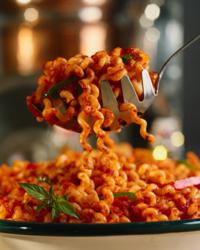 Owning a category defining domain name instantly establishes your company as the leader in that industry.
Boston, MA (PRWEB) October 27, 2011
Owning the right domain name can be your recipe for success. There are millions of web searches each month driving a huge volume of traffic to food-related sites. Whether you are looking to promote your restaurant, start an online recipe network or run a food distribution business, a descriptive domain name offers the unique opportunity to capture this traffic base and, in turn, consumer dollars.
DomainAdvisors, a leading domain and online business brokerage firm, is proud to be exclusively representing an impressive array of food-related domain names including Pasta.com, Appetizers.com, Eggs.com, SugarFree.com, SugarCookie.com and more. Food and beverage related domains have long commanded high price tags with names like Beer.com, Wine.com and Pizza.com topping the charts at $7,000,000, $3,300,000 and $2,605,000 respectively. Additional sales in this vertical include Fruits.com at $160,000 and Beef.com at $150,000.
"Owning a category defining domain name instantly establishes your company as the leader in that industry," says Tessa Holcomb, CEO of DomainAdvisors. "Unilever has leveraged the power of generic domain names across several of their brands including Skippy with PeanutButter.com and Ragu with Sauce.com. Diageo, the world's leading premium drinks business, drives consumers to their Johnnie Walker site via Scotch.com and to their Captain Morgan site via Rum.com."
For a complete list of available food-related domains, contact Senior Advisor, Brooke Hernandez, at (508) 689-9569, ext. 401 or Brooke(at)DomainAdvisors(dot)com
###