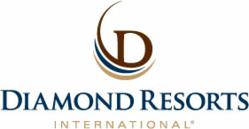 Las Vegas, Nev. (PRWEB) October 18, 2011
Diamond Resorts International® (Diamond), a global leader in the hospitality and vacation ownership industries, receives the British Safety Council 2011 Sword of Honour, the most prestigious international health and safety accolade attributed to a company, for Thurnham Hall and its achievement in delivering the highest standard of health and safety management to its owners, members, guests and team members.
After an extensive audit resulting in the British Safety Council maximum five-star rating earlier this year, Thurnham Hall (located in Lancaster, United Kingdom) applied for the coveted British Safety Council Sword of Honour, which represents the pinnacle of achievement in the world of health and safety management and is designed to encourage and reward organizations that work to best practice.
Thurnham Hall Resort Management exemplified Diamond's commitment to ensuring the health, safety and welfare of its owners, members, guests and team members, as well as demonstrated how health and safety is managed onsite and how the resort ensures that safety management systems are implemented at each and every level.
The Sword of Honour award ceremony will take place at Goldsmiths' Hall, London on Friday, November 25 where the award and certificate will be presented to Diamond for Thurnham Hall.
According to Stephen J. Cloobeck, Chairman and Chief Executive Officer, Diamond Resorts International®, "It is an honor to be recognized with such a prestigious award. This further proves the level of commitment Diamond has to its owners, members and guests to not only ensure the highest standard in comfort and relaxation, but also in health and safety."
Diamond Resorts International®, with global headquarters in Las Vegas, Nevada, is one of the largest hospitality companies in the world with more than 200 branded and affiliated resorts and over 27,000 guest beds in 28 countries with destinations throughout the continental United States and Hawaii, Canada, Mexico, the Caribbean, Europe, Asia, Australia and Africa. Offering simplicity, choice and comfort to more than 418,000 owners and members through the branded hospitality service of approximately 5,000 team members worldwide, Diamond Resorts International® is dedicated to providing its guests with effortless and relaxing vacation experiences every time, for a lifetime.
Annually, nearly 1.4 million owners, members and guests enjoy the simplicity, choice and comfort Diamond Resorts International® offers through our branded hospitality experience.
About Diamond Resorts Corporation
Diamond Resorts Corporation and its subsidiaries develop, own, operate and manage vacation ownership resorts and, through resort and partner affiliation agreements, provide owners and members with access to 71 managed resorts and 132 affiliated resorts and four cruise itineraries through THE Club® at Diamond Resorts International®. To learn more, visit DiamondResorts.com.
###