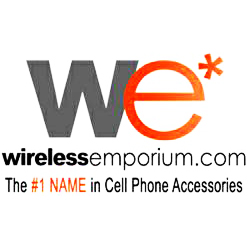 Orange, CA (PRWEB) October 19, 2011
To say 2011 has been a busy year for Wireless Emporium, Inc. would be an understatement. From the company's first Red Herring North America award to its 4th Inc 5000 listing, the online cell phone accessories retailer has had the honor of being perennially recognized for its sustainable growth model in the midst of a turbulent economy.
As the ever-busy Q4 season begins to ramp-up, the company is again proud to announce placement on another great annual business list: The Orange County Business Journal's Fastest-Growing Private Companies of 2011.
Ranking-in at #64, the achievement heralds 6-straight years of smart growth as a rising Orange County powerhouse, and the company doesn't look to be stopping anytime soon.
"We're very happy to have achieved a spot on OC Business Journal's annual list. The wireless communications industry is one of very few areas in the economy that still demonstrates true growth and potential. Everyone has a cell phone, and we're ready to take on the challenge of being the nation's preferred source for products and services," said Co-Founder & CEO Eugene Ku.
About Wireless Emporium
Established in 2001, Wireless Emporium, Inc. is a recognized leader in the cell phone accessories and unlocked cell phones market, supplying over 200,000 manufacturer-direct products to consumers, businesses, education and government institutions. Utilizing a portfolio of leading E-Commerce websites, the company's product line includes cell phone chargers, phone cases, batteries, covers, phone screen protectors, bluetooth headsets, data connectivity products and unlocked cell phones at discounted prices. Wireless Emporium backs every order with a 100% customer satisfaction guarantee, extended manufacturer warranties and free first-class shipping, setting the company apart from other online retailers. With over 1-million loyal customers in the US and Canada, the company looks forward to being the choice for all-things mobile.
###