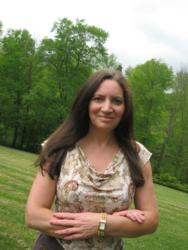 (PRWEB) October 20, 2011
Renée LaBarge of Oxford, PA took her third all expense paid trip to Florida last month when she traveled to Orlando Florida for a seven-day stay at the Nickelodeon Suites there. It was her third trip to that state in the last 12 months. That win, which she made by entering through SweepstakesToday.com (http://www.sweepstakestoday.com) also put her in the site's exclusive 10K Club.
Becoming a 10K club member of "…was a personal goal and I was thrilled to reach it," LaBarge said in an interview recently. "I recognized that my wins were over $10K and I posted my success on the forum. Afterwards, Mr. Sweepy sent me a 'congrats' email," she explained.
Asked if she considers herself addicted to sweeping, LaBarge said "absolutely" without any hesitation. "(The contests) offer such wonderful possibilities," she added.
"I am a single mother who works full-time," LaBarge said. She also admits to sometimes "…entering my daughter for sweeps open to children."
She works in Human Resources for a medium-sized manufacturing firm in Newark, De and figures she's earned about $23,000 in cash over in addition to her trips entering the contests. "One win was (used as) a $5,000 deposit into my daughter's college savings fund, (and) $1,750 cash (went) to pay for taxes," she stated.
LeBarge has lived in Oxford, PA for 12 years, and in addition to entering sweepstakes is active in a blowing league there.
###