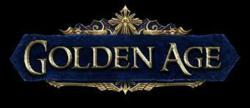 Santa Clara (PRWEB) October 20, 2011
Aeria Games, a leading destination for free-to-play online multiplayer games, today launched closed beta testing of Golden Age, its highly anticipated Real-Time Strategy (RTS) browser-based title. Golden Age is an expansive strategy game infused with roleplaying elements to deliver a fresh RTS experience. Set in a tumultuous medieval setting inspired by the history of the legendary Knights Templar, the free-to-play title is exclusively licensed to Aeria Games for release in North America and Europe.
Created by Giant Interactive Group, Golden Age blends traditional browser-based RTS gameplay with role-playing game (RPG) features to deliver a beautifully-rendered and immersive experience. Players interact in Sanctum City, the game's side-scrolling, RPG-style town, and fight solo or cooperatively to conquer territories and expand their empires. From Sanctum City, players can delve into instanced dungeons, attack resource points, and plunder wildernesses to level up and gain experience in player-versus environment (PvE) battles before they venture forth to compete in strategic player-versus-player (PvP) city battles. Players maintain diverse military resources, including infantry, cavalry, mages, trebuchets, spies, and a host of ruthless offensive and defensive tactics as they plot their path to domination. Like all browser games from Aeria Games, no download is required and the game is free to play.
"Golden Age offers refined browser gameplay that pushes forward the web RTS genre with revolutionary upgrades in graphics, in-game systems, and player options," said Lan Hoang, Chief Executive Officer, Aeria Games. "The launch of our closed beta allows players to immerse themselves for the first time in a dynamic medieval RTS world enriched with roleplaying elements."
Aeria Games will host the Golden Age closed beta starting on October 19. The game will feature a number of player events during the closed beta including prizes for players who achieve the highest levels, Forum Events in which players can upload in-game screens for a chance to win Aeria Points, and a Facebook raffle.
To play Golden Age and/or get more information, visit http://www.goldenage.aeriagames.com.
For more information on Aeria Games, visit http://www.aeriagames.com.
About Aeria Games
With a rapidly growing community of 24 million power gamers and a deep portfolio of development partners, Aeria Games is a leading destination for free-to-play online multiplayer games. Founded in 2006 and with offices in the US, Germany, and Brazil, Aeria Games publishes and develops high quality online games in nine languages covering more than 30 countries. The company's proprietary technology offers strong benefits to both players and developers. Players gain access a universal gaming destination providing deep, immersive online games accessible from PC, browser, tablet, and smart phones. Developers get a blazingly fast point of entry to the global gaming market via Aeria Games' specialized platform that allows developers to integrate games easily and quickly. Aeria Games has a diverse portfolio including highly engaging fantasy MMORPGs, action shooters, anime-style social games, and multiplayer mobile titles. For more information, visit http://www.aeriagames.com.
To download the new screens for Golden Age:
FTP.oneprstudio.com
User: OPSMedia#1
Password: info2010!
Folder: Aeria Games
All trademarks or registered trademarks are property of their respective owners.
CONTACT:
Jeane Wong | Kjell Vistad
ONE PR Studio [for Aeria Games]
510-893-3271
jeane(at)oneprstudio(dot)com | kjell(at)oneprstudio(dot)com
###