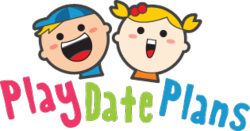 As a busy working mom I can plan my kids play dates without the usual back-and-forth over several days...
Sudbury, MA (PRWEB) October 19, 2011
There's never enough time in the day for working parents of young children. That was the motivational force behind the development of PlayDatePlans.com, a new, free Web site that streamlines the setting up of play dates. Diane and Martin Kaye, a Sudbury, Massachusetts couple, were tired of voice mail messages, a blizzard of Post-It® notes, and back-and-forth emails that the busy working couple encountered when arranging play dates for their 5- and 7-year-old children. "We decided there had to be a faster, simpler way to set up play dates," said Diane Kaye, "so we combined our management and technical skills to create an easy-to-use Facebook-based solution."
PlayDatePlans.com allows busy parents to go online through Facebook, see who's available and when, and confirm a play date instantly. It's easy to set up: just go to PlayDatePlans.com, then click on "Login with Facebook" to add the PlayDatePlans Facebook application. Then securely enter your children's information, emergency contacts, and any special information that other designated parents need to know. Once you've added your Facebook friends with children, you're ready to set up play dates.
The PlayDatePlans.com calendar even integrates with calendars such as Google Calendar and iCal so that all your children's activities and other family commitments are on one calendar.
Martin Kaye says PlayDatePlans.com is parent-tested: "We tried out the prototype on our friends," he said, "to make sure that the site design really made planning play dates faster and easier."
Diane Kaye says PlayDatePlans.com fulfills a universal wish of parents and kids: less work, more play.
###