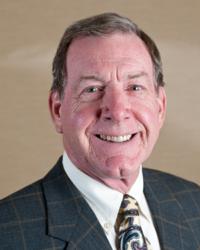 Air Innovations' owners Larry and Mike Wetzel are featured on the September cover of HPAC magazine and in an article titled, "A Breath of Fresh Air"
North Syracuse, NY (PRWEB) October 21, 2011
Lawrence E. Wetzel, chairman of the board of Air Innovations Inc., Syracuse, N.Y., is the recipient of the inaugural HPAC (Heating/Piping/Air Conditioning) Engineering magazine's "Engineer of the Year" award.
The Engineer of the Year award honors a mechanical or professional engineer engaged in heating, ventilation, air conditioning, refrigeration (HVAC/R) or building automation who has made significant contributions to his or her company and customers, the HVAC/R industry, and his or her community. Wetzel was honored during the Commercial HVAC/R Symposium and Optimum Buildings Conference & Expo, which were held concurrently at the Indiana Convention Center in Indianapolis, IN, September 21-23, 2011.
Wetzel is a licensed professional engineer (P.E.) in New York, New Jersey, Massachusetts and California, and holds contractors' licenses in those states as well as Florida and Virginia. He holds seven U.S. patents and one European patent, with other patents pending in Europe and Canada.
His 1983 design of the first packaged and modular air conditioning system for the cleanroom industry, AdvancAir®, is still widely used today for environmental control of temperature, humidity and air quality in the manufacture of semiconductors and other electronics and pharmaceuticals. Wetzel's most recent designs include the HEPAiRx®, the Wine Guardian® Through-the-Wall and the IsolationAir®.
The HEPAiRx is a window-mounted, ventilating room air purifier for home use. It is designed to quickly dilute, filter and reduce the indoor pollutants that are often cited as causes of asthma, respiratory irritations and allergic reactions.
Wine Guardian Through-the-Wall cooling system is designed to control temperature, air circulation and humidity in wine cellars to protect valuable wine collections.
IsolationAir, a portable contamination control unit for health care and emergency preparedness, evolved after the 2001 World Trade Center bombings and the avian flu pandemic. Wetzel's design incorporates high-efficiency filtration and anti-microbial lights into a portable, self-contained cabinet that can quickly change any hospital-sized patient room or emergency-preparedness space into an isolation room.
IsolationAir provides either negative pressure to prevent the spread of infectious airborne particles or positive pressure to protect immuno-compromised patients from being exposed to others' illnesses. Just as importantly, users can bring IsolationAir to the patients instead of the patients besieging the hospitals or traveling long distances for treatment.
Wetzel was nominated for the Engineer of the Year award by his son, Michael Wetzel, P.E., who is president and CEO of Air Innovations.
Larry and Michael Wetzel are featured on the cover of HPAC Engineering's September issue. The supporting article, by Senior Editor Ron Rajecki, appears as "A Breath of Fresh Air" in both the print publication and the electronic version at the following link: http://hpac.com/awards/engineer-of-the-year/breath-of-fresh-air-0911/.
For 83 years, Cleveland, OH-based HPAC Engineering (http://www.hpac.com) has provided industry leadership, informing and educating consulting engineers, mechanical engineers, building automation systems and controls engineers, and facility managers responsible for the design, specification, operation, maintenance, and management of mechanical systems and building automation systems in commercial, industrial, and institutional buildings.
Earlier this year, Wetzel was named to the Manufacturer Association of Central New York's "Hall of Fame" for his life-long contributions to manufacturing excellence.
Air Innovations designs and builds specialty air conditioning, refrigeration and environmental control solutions for end users and original equipment manufacturers around the world. The company's systems are standard solutions or custom designs that feature close tolerance control of temperature (to +/- 0.01°C), humidity (to +/- 0.5% stability), filtration, and pressurization, and can be configured into a variety of packaged spaces. Air Innovations' capabilities range from concept development to prototyping, from sample runs to mass production. The company, which is currently celebrating its 25th year in business, is one of the fastest-growing, privately held companies in America according to Inc. magazine (2011, 2010). It produces over 2,000 units annually in its 40,000-square-foot facility in North Syracuse, N.Y. For more information, visit http://www.airinnovations.com, email info(at)airinnovations(dot)com or call toll-free 800-825-3268 (direct, 315-452-7400).
# # #