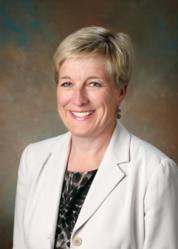 Oak Park, IL (PRWEB) October 19, 2011
Beth A. Brooks, Ph.D., RN, FACHE, has been appointed President of Resurrection University (http://www.resu.edu), a nationally recognized upper division health sciences institution affiliated with the Resurrection Health Care System of Chicago.
"We are very pleased to appoint Dr. Beth A. Brooks as our new president," said Mary Anne Kelly, vice president at the Metropolitan Chicago Healthcare Council and Chairperson of the Board of Directors of Resurrection University. "Dr. Brooks' outstanding academic and health care credentials, as well as her breadth of experience in so many areas of the health care industry, make her ideally suited to lead Resurrection University, an institution with such a rich heritage of educational excellence."
Dr. Brooks was originally appointed interim President of Resurrection University in January 2011. Prior to her appointment Dr. Brooks held several key academic positions in the College of Nursing at the University of Illinois at Chicago including Associate Dean for Educational Outreach and Executive Director of the Institute for Health Care Innovation as well as the Director of the Graduate Program in Administrative Nursing. During that time, Dr. Brooks also served as an Assistant Clinical Professor in the Department of Health Systems Science and was awarded the Graduate Teaching Award of Excellence.
In addition to her educational achievements, Dr. Brooks brings a unique background that includes leadership positions in health system administration as well as a specialization in the creation and implementation of programs for improving nursing work life. Dr. Brooks' Quality of Nursing Worklife Survey© has been used in thirteen countries from Iran to Thailand and most recently was translated into Chinese for use in Taiwan.
Dr. Brooks earned a Doctor of Philosophy in nursing sciences from the University of Illinois at Chicago, a Master of Science in nursing administration from Northwestern University and a Bachelor of Science in Nursing from Valparaiso University. Dr. Brooks is a Fellow of the American College of Healthcare Executives and also serves on the Board of Trustees of the Chicago Yacht Club Foundation, as well as the National Council for the Valparaiso University College of Nursing.
"As president of Resurrection University, it is an honor and a privilege to serve the students, faculty and staff of an institution with such a rich heritage of educational excellence," says Dr. Brooks. "Resurrection University takes great pride in preparing our students for professional health care careers by providing them with undergraduate and graduate learning experiences that integrate personal and professional growth, compassionate service and scholarly activities."
Dr. Brooks also sees an institution well positioned for the future. "There is a great demand for highly skilled nurses and other health professionals to meet the growing health care needs across the nation," explains Dr. Brooks. "Resurrection University's challenging undergraduate and graduate programs, small class sizes and close student-faculty contact combined with its distinctive relationship with Resurrection Health Care, provide the basis for educational excellence and career success."
About Resurrection University
Founded as West Suburban Hospital School for Nurses almost a century ago, today Resurrection University is a fully accredited, Roman Catholic upper division specialty institution which is owned and operated by Resurrection Health Care, Chicago's largest Catholic health care system. The University has a College of Nursing and a College of Allied Health and currently offers a bachelor of science in nursing degree (BSN), a bachelor of science in nursing for registered nurses degree (BSN for RNs), a master of science in nursing degree (MSN), as well as a bachelor of science degree in health informatics and information management degree (BSHIIM). The University's NCLEX pass rate, the percentage of its nursing graduates who pass their state licensing exam, is 95 percent. Additional information is available at http://www.resu.edu.
About Resurrection Health Care
Resurrection Health Care is a not-for-profit Catholic organization sponsored by the Sisters of the Holy Family of Nazareth and the Sisters of the Resurrection. Its family of health care services provides advanced medical care and exceptional customer service with compassion and hope. Resurrection Health Care hospitals, nursing homes, retirement communities, home health services, behavioral health programs and other services are conveniently located in many Chicagoland neighborhoods. More information is available at http://www.reshealth.org.
###