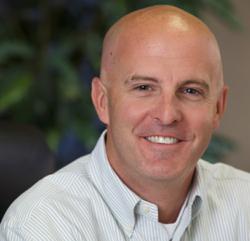 I am honored to be named to a list that includes so many talented people in the outsourcing industry
El Paso, TX (PRWEB) October 20, 2011
Bill Randag, president of DATAMARK Inc., a business process outsourcing firm headquartered in El Paso, Texas, has been named to Globalization Today's Powerhouse 25 list.
The magazine's inaugural list recognizes the most influential individuals in the outsourcing industry, as chosen by readers and Globalization Today's panel of judges.
The magazine's publishers said the Powerhouse 25 list reflects individuals with common traits, including the "willingness to take risks, champion and speak out for a cause; entrepreneurial and pioneering spirit; passion for their work and industry; and relentless pursuit of excellence." The magazine is available at globalizationtoday.com.
Now approaching his 20th year with DATAMARK, Randag has been an instrumental part of the company's steady growth and international expansion. With locations in the U.S., Mexico and India, DATAMARK specializes in high-volume digital mailroom and document processing solutions for Fortune 500 organizations.
"I am honored to be named to a list that includes so many talented people in the outsourcing industry," Randag said. "I've never thought of myself as an industry powerhouse; my focus has been to build a strong company for our employees, clients and communities."
Randag joined DATAMARK in 1993 after serving as a pilot and instructor in the Air Force. As DATAMARK added new business and sought to expand its outsourcing operations, he directed the acquisition of a processing facility in Mexico in 1995. Randag was promoted to Senior Vice President in 1998 and to president in 2001. Understanding the need to provide a greater range of business process options for clients, Randag led the company's expansion into India in 2005.
About DATAMARK
DATAMARK, Inc. is a business process outsourcing company specializing in digital mailroom, document processing and management, business process re-engineering, contact center and finance and accounting services. Headquartered in El Paso, Texas, DATAMARK employs nearly 2,000 people in its U.S., Mexico and India facilities.
For more information, visit http://www.DATAMARK.net.
# # #