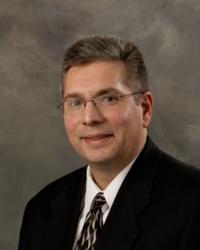 This is good news for Social Security beneficiaries who have gone two years without a COLA.
Belleville, IL (PRWEB) October 19, 2011
Beginning in January, Social Security disability recipients will see their monthly benefits increase with the 3.6 percent annual cost-of-living adjustment (COLA), according to Allsup, a nationwide provider of Social Security disability representation and Medicare plan selection services.
"This is good news for Social Security beneficiaries who have gone two years without a COLA," said Paul Gada, personal financial planning director of the Allsup Disability Life Planning Center. "The down side is that it reflects an increase in the cost of living, and it's also likely that existing Medicare plan participants will see their premiums increase."
The Social Security COLA is tied to the annual increase in the Consumer Price Index, which takes into account the rate of inflation for the goods and services people buy. The U.S. Bureau of Labor Statistics' Consumer Price Index for Urban Wage Earners and Clerical Workers (CPI-W) for the third quarter of the year is used to set the following year's COLA.
Automatic benefit increases, or COLAs, have been applied to Social Security benefits since 1975 and have occurred every year except for 2010 and 2011, when consumer prices did not experience typical increases, and 1983, because of an administrative change. The COLA increase is applied to Social Security Disability Insurance (SSDI), Social Security retirement and Supplemental Security Income (SSI) benefits.
SSDI is a mandatory, tax-funded federal insurance program providing individuals with financial resources if they are unable to work for 12 months or longer because of a severe disability or terminal condition. Individuals must have paid sufficient FICA taxes to be eligible.
COLA for Social Security Disability Recipients
The cost-of-living increase will be helpful to people with disabilities relying on Social Security disability benefits. Based on the average SSDI benefit of $1,070.40 in September 2011, the increase will amount to about $38.50 per month, or approximately $462 for the year.
But the relief may be short-lived for those also already receiving Medicare benefits. (SSDI beneficiaries begin receiving Medicare 24 months after entitlement to cash SSDI benefits.) "When there is a COLA increase, Medicare premiums increase, too. In 2012, they may increase enough to offset any COLA a Medicare beneficiary might receive from Social Security," Gada explained.
The Centers for Medicare & Medicaid Services (CMS) is expected to report 2012 Part B Medicare plan premiums in November. "It remains to be seen how much of the COLA will be consumed by rising Medicare premiums," Gada added.
Income Decisions and Social Security COLA
To make the most from the COLA increase, it's important that people with disabilities assess their financial situation and determine the greatest need for this additional income.
Additional priorities to consider:

Review healthcare requirements and coverage.
o For those people already receiving Medicare benefits, annual enrollment season (Oct. 15 – Dec. 7) provides the chance to change healthcare coverage. "If you think you are paying too much or you're not getting the coverage you need, now is the time to make changes," Gada said.
o For those awaiting Medicare eligibility, make sure to evaluate COBRA options to extend existing healthcare. Also look for healthcare resources that can help lower costs, such as drug subsidy programs. Click here for a list.

Pay down credit card debt. National credit card debt is about $4,699 per borrower, according to TransUnion. "If you have credit card debts, you can add to your financial stability by applying any extra income to eliminating this debt," Gada said.
Refinance or get mortgage help. The monthly increase, while slight, could signal the opportunity to evaluate other methods for improving your financial situation. People who have high interest rate mortgages or are having difficulty with their mortgage should investigate refinancing.
Consider additional resources. Numerous government-sponsored programs are available to low-income individuals, including help with heat, electricity, telephone and water bills; reduced public transportation fares; property tax credits; food stamps and food pantries; free meals for children attending school.
Social Security Disability & Medicare Help
Individuals with a severe or permanent disability who have quit working should consider applying for Social Security Disability Insurance benefits. Financial aspects of applying for SSDI include increased monthly income, the potential to extend COBRA healthcare coverage, medical benefits through Medicare, protected retirement benefits, dependent benefits and return-to-work incentives.
Find more resources for people with disabilities, and answers to questions about Social Security disability benefits at http://www.allsup.com. If you think you may be eligible for Social Security disability benefits, contact Allsup's Disability Evaluation Center at (800) 678-3276.
Find answers to Medicare questions by contacting the Allsup Medicare Advisor®, which works one-on-one with individuals to help them choose the Medicare plan that best meets their needs. You can visit http://Medicare.allsup.com or call (866) 521-7655.
Editor's Note: Graphic of Social Security cost of living adjustments available at: http://www.allsup.com/portals/4/COLA-Chart_10.19.11.pdf
ABOUT ALLSUP
Allsup is a nationwide provider of Social Security disability, Medicare and Medicare Secondary Payer compliance services for individuals, employers and insurance carriers. Founded in 1984, Allsup employs nearly 800 professionals who deliver specialized services supporting people with disabilities and seniors so they may lead lives that are as financially secure and as healthy as possible. The company is based in Belleville, Ill., near St. Louis. For more information, go to http://www.Allsup.com.
The information provided is not intended as a substitute for legal or other professional services. Legal or other expert assistance should be sought before making any decision that may affect your situation.
# # #