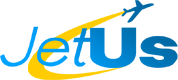 Today's announcement serves to strengthen our already robust client offering in the sector of private jet services. We look forward to a long and successful partnership.
Miami Beach, FL (PRWEB) October 25, 2011
JetUs announced today a partnership with HRG North America to provide private jet services to their clients. The technology behind JetUs is a direct correlation and joint venture between JetUs, LLC and Sabre Travel Network's GetThere platform, the world's leading travel and collaboration management solution.
JetUs will deliver a fully integrated web-based reservation tool providing access to private jet services that includes only the top private jet operators, exceeding FAA Part 135 requirements. That means that all charter booked through JetUs are only operated by the highest safety rated operators vetted by safety auditors such as ARGUS, Wyvern and the FAA. Under the terms of this new relationship, HRG North America will be able to offer its clients a one-stop shop where they can find, book, and manage private charter services at the click of a button. The technology behind JetUs benefits corporate executives and gives them real-time access to charter availability, without the time-consuming guesswork of checking with multiple charter outlets.
The private charter industry is an ever-growing option to the business traveling executives, and has become a more efficient and convenient way that allows these individuals to increase productivity and maximize their time while traveling. With more routes being eliminated from commercial carriers, this relationship provides HRG clients with another highly valuable tool within their extensive service portfolio.
Tom Lacny, HRG North America Executive Vice President comments: "Today's announcement serves to strengthen our already robust client offering in the sector of private jet services. We look forward to a long and successful partnership."
"I am delighted to announce the partnership of these two great organizations. This mutually beneficial partnership will now bring greater service and more cost effective options to customers who travel privately. As one of the world's largest travel management firms, HRG sought to partner with a company who can provide in real time a more cost effective high-end travel service to its corporate customers." Bill Murray, President of JetUs.
Notes to Editors:
Hogg Robinson Group plc (HRG) is an award-winning international corporate services company which operates from headquarters in Basingstoke, Hampshire, UK. Established in 1845, HRG now specialists in travel, technological solutions and products, expense and data management through its owned or controlled entities in 25 growth / driver markets in Europe, North America and Asia Pacific. Supported by contracted partners, the HRG network extends to over 120 countries providing additional expertise in Latin America, MEWA and Africa.
HRG's portfolio of clients spans a broad range of industry sectors including but not limited to Automotive, Banking and Finance, Food Manufacturing, Media and Entertainment, Oil & Gas, Pharmaceutical, Retail and Telecommunications.
About JetUs
JetUs LLC, headquartered in Miami Beach, Florida, is a full-service online marketplace where best-in-class, safety-rated operators are matched with qualified private aviation customers. Launched in 2010, JetUs provides passengers with a dynamic reservation search engine tool for global private air travel, allowing users to instantly receive multiple price quotes from multiple private jet operators for any type of trip around the world.
Designed specifically with corporate travel in mind, JetUs uses the most sophisticated search and booking technology, providing travel managers with the ability to review aircraft photos, access safety/quality ratings, purchase and manage every detail of the trip – all in one place. The JetUs solution only delivers quality private aircraft that have been audited by third-party expert safety organizations such as ARGUS and Wyvern. Supporting the organization are experienced JetUs travel advisors and customer advocates that are available to assist 24/7/365.
###