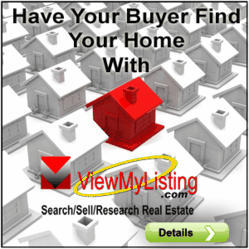 "This is a welcome addition to us right now." said Doug Lee, President and CEO
Grand Rapids, MI (PRWEB) October 20, 2011
Taro Systems' new location also gives us the opportunity to facilitate local small business partnerships and website presence to provide strengthened local community. The historical location and natural beauty of building site offer a plethora of Cascade community partnerships to allow connections of people, small business and technology environment. Future plans for an outdoor community center will offer a venue for local musicians to share their talents in the natural beauty environment of the building site.
"This is a welcome addition to us right now," said Doug Lee, President and CEO. "During my 30 years in business I have been providing technology tools to the real estate industry with our real estate software, Progold i2, real estate search engine, ViewMyListing.com. The real estate industry has been on a constant decline since 2008. I've learned that the real estate people are optimistic, goal driven and have many great personality traits. Taro Systems, Inc. will continue to offer state of the art tools at competitive prices since land and houses will always be bought and sold.
What makes Taro Systems, Inc. unique is that it isn't a franchise model nor does it provide branding; but it does deliver is a successful business model to our clients using our comprehensive real estate office software systems commonly know as Pro Gold i2.
"Our success formula for real estate companies is literately in our name "TARO", an acronym for Technology, Aligned with, Relationships, and Outstanding customer service," added Lee. "Using our strengths and success business model will be the grounding to our new business ventures."
For more information on the ViewMyListing.com real estate search engine or Pro Gold i2 visit our website at http://www.ProGoldi2.com, or call 800-949-3330.
About Taro Systems, Inc.: Taro Systems, Inc., headquartered in Grand Rapids, Michigan, with over thirty years in operation, possesses the knowledge needed to develop unique and dynamic solutions to address industry-wide problems. The proof of Taro's dedication can be found in the successes of Taro Systems' clients - real estate companies of all sizes - including some of the largest in the industry. Taro Systems is technology aligned with relationships, providing outstanding customer service to the people that count - the customers.
###