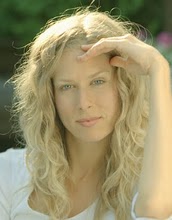 Yoga, or union, involves joining both matter and consciousness.
Clearwater, FL (PRWEB) October 20, 2011
All yoga practitioners will gain valuable insights into their practice in a special day-long workshop, Yoga as Energy Medicine, led by the internationally-known yogini and performer Parvati. It is the first time Parvati is offering this workshop in the Tampa Bay area, and Yoga Village of Clearwater is honored to be the host.
The workshop, to be held on Wednesday, October 26 from 9am to 5pm, will take participants through yogic exercises and breath work to explore how their body can become more receptive to consciousness. Parvati will teach students how to direct that consciousness with awareness into areas of the body that need healing.
Participants in the workshop will gain greater physical awareness, greater mastery of their energy system, and a greater understanding as to how consciousness flows through the body. Beginners and experienced practitioners are invited to attend.
The cost of the workshop is $120 on the day of the event, but just $99 for those who preregister at http://www.ayogavillage.com.
Yoga Village of Clearwater offers hundreds of classes each month in all styles of yoga, including Hatha, Kundalini, Amrit, Hot and Prenatal. It is one of the premier yoga academies in the country, offering regular teacher trainings in all areas of yoga. Yoga Village is committed to providing the community with a place for spirit to grow.
###