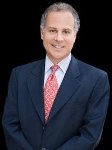 This event will be informative, exciting and be a great way to take advantage of discounts
Woodbury, NY (PRWEB) October 21, 2011
Stephen T. Greenberg, M.D., with offices in Woodbury, NY and Park Ave, NYC, is hosting a seminar on Cosmetic Surgery and Non-Surgical Procedures on November 3, 2011 at 7 PM in his Woodbury office.
Promotional offers will be made available to all attendees including discounts for non-surgical procedures including injectables (i.e. Botox), laser hair removal and the new Zeltiq CoolScultping fat freezing procedures which can easily freeze stubborn abdomen fat away.
Dr. Greenberg will be on hand to answer any questions you may have.
Learn how to make yourself more beautiful this year.
Refreshments will be served.
Dr. Greenberg is sought after for his expertise by nearly every major publication and television network and hosts his own weekly cosmetic surgery radio talk shows. Performing the most advanced cosmetic surgery procedures, he remains the Cosmetic Surgeon to both the celebrities and the 'girl-next door'.
With the winter months coming up it is the best time to have a procedure and recover during the cold winter months. Dr. Greenberg will discuss what is new and exciting in the world of Cosmetic Plastic surgery and aesthetics, including his Rapid Recovery breast augmentation procedure, how to get rid of those tired eyes and eliminate those extra areas of those bulges that just won't go away.
About Dr. Stephen T. Greenberg
Stephen T. Greenberg, MD is a nationally renowned Cosmetic Plastic Surgeon based in Manhattan and Woodbury, Long Island, New York. Dr. Greenberg is well-known for his expertise in the field of cosmetic plastic surgery and is frequently interviewed for his knowledge on the latest cosmetic surgery techniques. He has appeared on CBS, Fox News, NBC and News12 Long Island. He has also appeared in national magazines such as Harper's Bazaar, Cosmopolitan, More, and Elle, as well as in The New York Times and Newsday. He has been voted one of the Best Cosmetic Surgeons on LI by the LI Press for 6 consecutive years. Dr. Greenberg hosts 7 NY area Cosmetic Surgery Radio Shows on Fridays and Saturdays on KJOY 98.3 FM, Party 105.3 FM, WALK 97.5 FM, LaFiesta 98.5/96.9 FM, My Country 96.1 FM, WRCN 103.9 FM and WILD 102.7 FM (NJ) and he is often a featured speaker for women's groups, spas, and health and skin care institutes. You can call him at 516-364-4200 or 212-319-4999. You can email him at docstg(at)aol(dot)com or visit is website http://www.greenbergcosmeticsurgery.com for more information
###