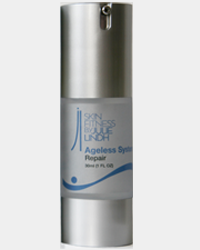 Less than 2 weeks using Julie Lindh's Repair Serum, I have noticed my sun damaged skin looking healthier. I can't live without the whole system. They give my skin the glow I need.
Deborah, NYC
New York, New York (PRWEB) October 31, 2011
With a change in seasons, windy conditions and cool temperatures start to leave their mark on skin. During the summer, weather causes the body to sweat, and skin build-up can occur from sunscreen and natural oils. In the fall and winter months, skin is exposed to cold air, indoor heat and fireplaces, all of which contribute to dry, dehydrated skin. Julie Lindh, a skincare specialist who works with big-name celebrity clients, recently sat down to give her 5 best tips for keeping skin looking great during the winter months ahead.
Tip 1
Get a facial to clean out pores and mitigate damage that has already been done. A facial can't wipe the slate clean, but it can help to regenerate skin and set it up for success. A professional facial from an aesthetician will yield optimum results, but adding a mini at-home facial can kick start the process.
Tip 2
Maintain skincare year-round as part of the daily lifestyle. Proper protective and preventive skincare that's a habit can make skin look years younger as the body naturally ages. Innovative products like stem-cell skin therapy serum can actually repair skin, while plant supplements like Resveratrol aid in preservation.
Tip 3
Moisturize more in the winter. Seasonal outdoor and indoor environmental conditions drain skin of its natural hydration, so it's especially important to use moisturizing lotions and creams that put vitamins, minerals and nutrients back into skin.
Tip 4
Hydrate. Simply drinking 6-8 glasses of water a day can aid in the supple and smooth appearance of skin. A lack of water can cause skin to look stressed and strained.
Tip 5
Exercise facial muscles. Skin can actually appear more toned and tightened with routine facial movements that stimulate and strengthen muscles.
About Julie Lindh
World-renowned aesthetician Julie Lindh is undoubtedly one of the most renowned skin care experts of our time. With her uniquely composed four-phase approach towards skin care, Julie helps patients achieve and maintain clear, glowing and radiant skin, making it easy to understand why some of her devotees call her "the healer". Julie's expertise and approach have commanded industry attention and have quickly elevated her to expert status. Lindh's skincare philosophy is based on a belief that treatment is unique to each skin profile. The services offered in her NYC and Sweden based offices are customized, and are provided only after Lindh completes a full skin analysis of each patient. She also travels the world to cater to clientele, including A-list celebrities, socialites and high-end day spas. Find Julie on Facebook and Twitter.
###