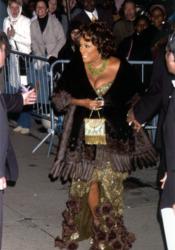 Zenzara handbags use precious antiques to create fashion-forward accessories.
Patti La Belle
San Francisco, CA (PRWEB) October 25, 2011
The Zenzara collection of couture handbags and jewelry is being presented at a trunk show at the de Young Museum in San Francisco in conjunction with the new exhibit Masters of Venice: Renaissance Painters of Passion and Power on October 28 (members only) , 29 and 30, 2011. This event follows similar, successful shows at the National Gallery of Art in Washington, D.C. and the Los Angeles County Museum of Art (LACMA).
Zenzara Artist Pegge Goertzen collects antique European textiles from the 18th, 19th and early 20th centuries and re-imagines them as new handbags, jewelry and pillows. She concentrates on handmade metallic gold and silver appliques, laces, woven braid, cords and fringes.
In the de Young trunk show, Goertzen will feature her line of unabashedly glamorous Fortuny handbags, conceived from her passion for the fabrics of another "Master of Venice," legendary fabric maker Mariano Fortuny. Against this unique canvas, Goertzen has imprinted her own brand of artistry by creating handbags with faceted gemstones and pearls resulting in wearable art that is thoroughly modern.
The Wedding Collection from Zenzara highlights a group of handbags called "Poche" – a name coined by Demi Moore from the French word for pocket - along with a variety of purses and clutches in a range of colors from white to cream, with silver and gold. Created from antique handmade French laces of gleaming, metallic threads, the Poche handbags are mounted on silk velvet pockets, detailed with coiled fringes, tassels and handmade closures with antique buttons. Each bag contains an antique wedding hankie along with a detailed description of the antique materials used in the bag's creation.
Goertzen will also show her newest line Zenzara Jewelry Collection - new cuffs, necklaces and earrings fashioned from antique woven braids, fringes and lace embellished with faceted gemstones and pearls.
Zenzara handbags have been in the collections of Oprah, Diane Sawyer, Patti LaBelle and Demi Moore, to namedrop a few.
The de Young Museum Store will present Zenzara Friday, October 28, from 1-8:45 pm for members, Saturday, October 29 from 9:30 am to 5pm and Sunday, October 30 from 9:30 to 3 pm. Meet Pegge and shop her collection throughout the opening weekend of Masters of Venice at the special exhibition store located at the lower level of the de Young. Or visit her new shop at Etsy.
de Young Fine Arts Museum of San Francisco - Golden Gate Park - 50 Hagiwara Tea Garden Drive, San Francisco 415-750-3600.
###